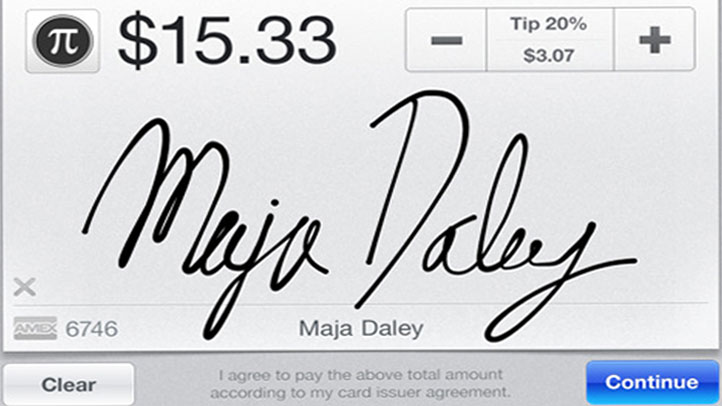 If you're trying to start a small business, there's already plenty on your mind, from idea development to collecting equipment to produce your good or service to marketing.

Getting paid for your product or the service you provide shouldn't weigh too heavily. And now it doesn't have to.

With Square, you can turn your iPhone, iPod Touch, iPad and certain Android devices into a mobile cash register.

To get started, download the App and order the free dongle. The dongle fits in the phone or iPad's headset port and features a slot through which you slide credit cards. Visa, MasterCard, American Express and Discover are accepted.

Square keeps a portion of the transaction, 2.75 percent (or 3.5 percent + $.15 on a keyed transaction) but sends the rest to any bank account you've added to your online Square account.

Customers "sign" (with their finger) on the mobile device and can get a receipt via email or SMS.

The iPad version of the app is especially remarkable. A number of "common items" from your inventory can be programmed into the app, reducing much of the input needed to complete a transaction.

Exchanging money digitally isn't new (think PayPal), but Square takes the idea and improves upon it. With PayPal, both parties need to have an account. With Square, only the merchant needs an account. The "buyer" only needs a credit or debit card. Additionally, PayPal takes a larger cut of the money being exchanged.

The San Francisco-based company recently landed an investment from Visa which, among other things, legitimized the service. In the few days since that investment, CEO Jack Dorsey (of Twitter fame!) reported the Square had processed more than $2 million in card payments.

Square makes getting paid for your product or service easy, whether you're an artist or a chef, a landscaper or a freelance writer.