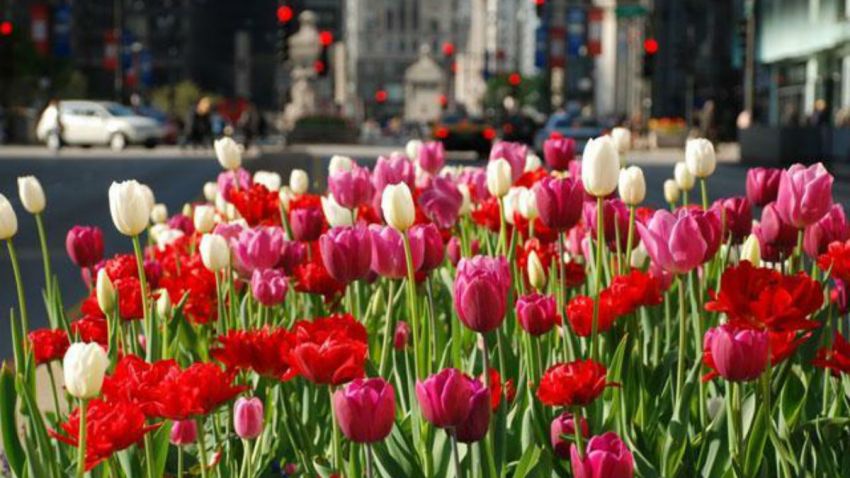 It's beginning to feel a lot like spring in Chicago.

After an unseasonably cold start to the new season, temperatures rebounded Thurdsay afternoon, reaching a high of 58 degrees.

The heat wave was expected to be short-lived, however. An approaching cold front to the northwest was expected to push Friday temperatures down to 40 along the lakefront and the upper 40s inland before the temperature rollercoaster recovers by the weekend.
It's welcomed relief for Chicago, which saw below-zero wind chills and highs of 15 degrees on the official first day of spring.

The area saw a very slow warm-up with highs in the 40s, still well below the average high for this time of year.

In 2012, the city set four straight record-high temperature days in March. March 16 had a high of 82 degrees, breaking the record high of 78 degrees set in 1945. On March 17, the recorded temperature was 81 degrees, seven degrees higher than the record set in 2009.