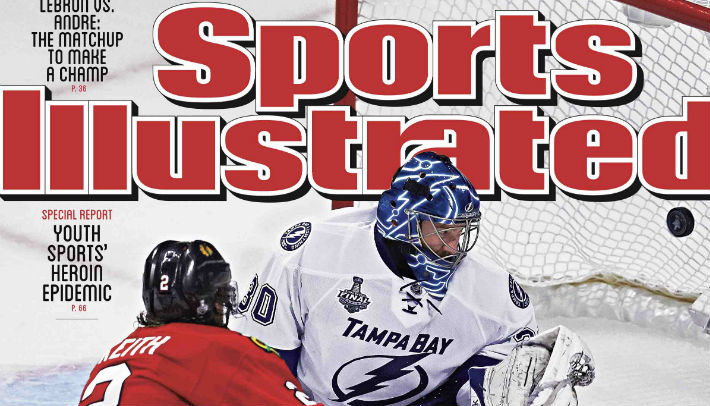 The Chicago Blackhawks Stanley Cup win Monday was historic, and their victory will forever be remembered by fans and Chicagoans alike. But the epic end to the season will also be immortalized by the magazine and newspaper covers that graced newsstands Tuesday.
Sports Illustrated celebrated the win with a new cover posted overnight declaring the Blackhawks a "modern dynasty" with a photo of Conn Smythe winner Duncan Keith's second-period goal against Tampa Bay Lightning goalie Ben Bishop.
The team won their third Stanley Cup in six seasons Monday and their first on home ice since 1938.
The team was also the cover of the Chicago Tribune and the Chicago Sun-Times.