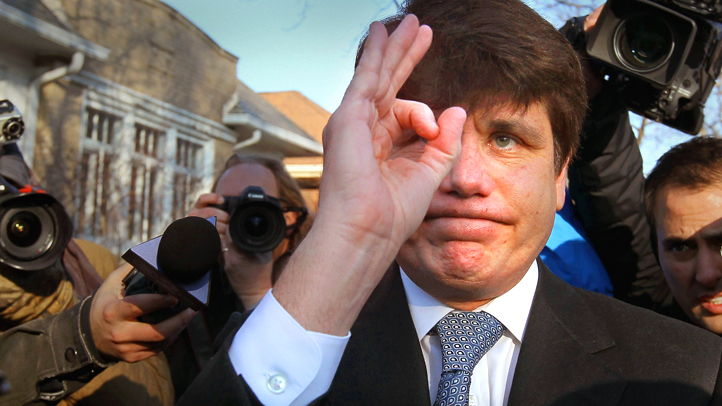 With former Gov. Rod Blagojevich's return to the headlines, Spirit Airlines revived a Blagojevich-themed deal on airline tickets.
"Hey, we get it! Seats are a commodity these days — especially in Illinois. And you all know we're in the business of selling them," the airline's ad reads. "But our seats are pretty cheap, we don't hide that fact, and it's a small price to pay to sit where you want! No backdoor dealings or threats of jail time here."
The Florida-based airline announced fares as low as $23.10 for one-way tickets Wednesday, claiming the prices are "still cheaper than a Senate seat."
The deal comes one day after a federal appeals court announced its decision to overturn five of 18 counts against Blagojevich, who will now be resentenced.
Spirit Airlines offered a similar deal four years ago when Blagojevich was sentenced to 14 years in prison, in part for allegedly attempting to sell President Barack Obama's vacant Senate seat.
The airline called their first deal the "Slammer Sale" and poked fun at Blagojevich's colorful language after his conviction.
"You don't have to live in the 'Big House' to take advantage of these fares starting from just $14* each way, based on round-trip purchase," the ad read. "But hurry ... you don't want to get convicted for missing this seat-selling sale!"