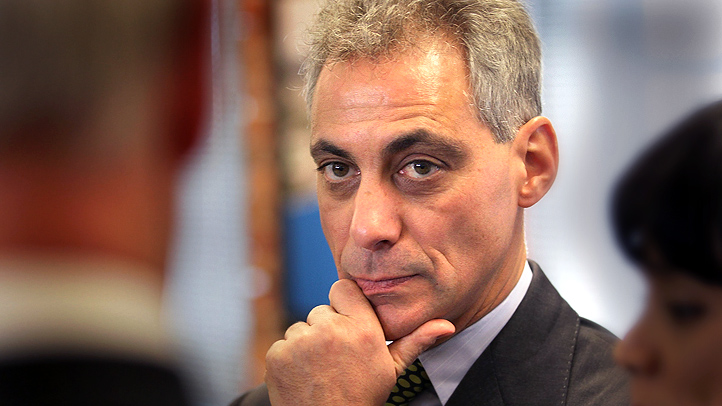 Chicago's City Council on Wednesday voted 33-14 to approve Mayor Rahm Emanuel's plan to add speed cameras near hundreds of city parks and schools.

About 300 red-light cameras will be retrofitted with speed radars to help prevent speeders in areas where children go to school and play. Emanuel has said the plan is all about protecting children, but some aldermen vocally questioned whether the cameras are a cash-grab for the city.

"It's hard to look at the data and say that there's definitive proof that we need speed cameras blanketing the entire city," said Ald. Scott Waguespack (32nd) before the meeting.

"Democracy here is being chipped away," said Ald. Leslie Hairston (5th)."My ward will be covered 90 percent with cameras. The 10 that is not covered is the cemetery, so I will not be able to support you with this."

Many stood by the proposal, insisting the cameras will save lives.

Ald. James Balcer (11th) recounted being struck by a station wagon when he was eight years old.

"It was a traumatic experience in my life, and even in some 54 years afterward, I still remember all of this," he said.

"We will get used to it, and we will adjust to it," he said of the ordinance. "If people don't want a ticket, obey the law."

Ald. Joe Moore (49th) recalled driving in Washington, D.C. and getting ticketed twice at the same intersection.

"Since then, when I drive through the state of Maryland, I watch my speed, and that's because of these cameras," Moore said.

The Active Transportation Alliance, a local bike group, provided videos this week to make the case for Chicago speed cameras. One clocked several vehicles traveling over 40 mph in a 30 mph parks zone in Humboldt Park. The other shows a speeding car striking a city pedestrian, who recovered from the accident.

"A pedestrian for example who is hit by a car going 40 mph only has about a 10 percent chance of survival," said Ron Burke, executive director of the Active Transportation Alliance.

Two aldermen have said one or two cameras in problem areas would be fine, but they're against what they call a money-making plan for the city.

Responding to input from some of the city council, the mayor last week further amended some provisions of the proposed ordinance.

For the first 30 days after a camera is installed in a safety zone, drivers will also only get warnings. Afterward, fines will climb from $50 for cars traveling 6-10 miles over the posted limit in the safety zone to $100 for cars traveling 11 miles or more over the limit.