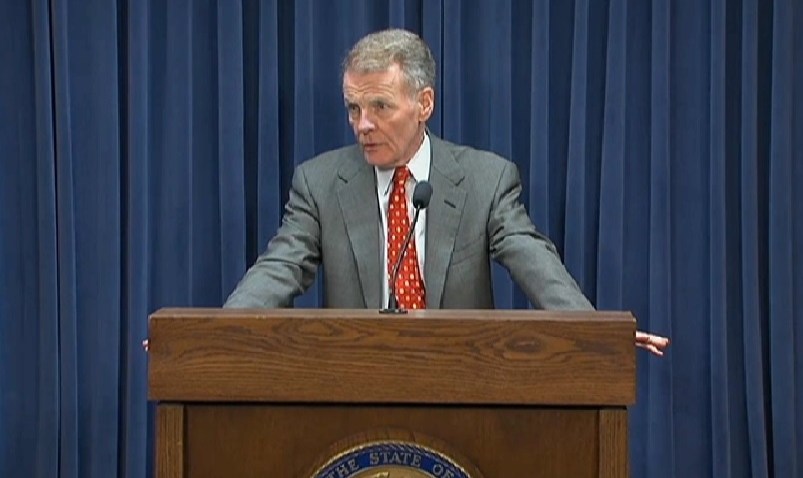 As the Illinois budget impasse continues into its fifth month, House Speaker Mike Madigan is scheduled to address the crisis at a much anticipated speaking event at the City Club of Chicago.
Tickets for the Dec. 9 event went on sale Monday, and within five or 10 minutes, they were sold out, according to a spokesperson for the City Club. About 230 seats were available.
Madigan is expected to address the budget impasse, in which he and Gov. Bruce Rauner play key roles. The new budget should have taken effect July 1, but bickering between the Republican governor and Democratic legislature have prevented an agreement on the budget.
It's still unclear exactly when the stalemate will end, but earlier this month Rauner predicted it would end sometime in January.
The City Club speech is scheduled eight days after a high publicized budget summit with the governor is to take place. The meeting was originally scheduled for Nov. 18, but Rauner postponed it to Dec. 1 when Madigan announced he would not be able to attend due to an out-of-state family funeral.
Madigan's City Club bio mentions his lengthy tenure in the Illinois House, where he has served as Speaker since 1983, excluding the 1995-96 General Assembly. He has also served as House Democratic Leader and House Majority Leader.