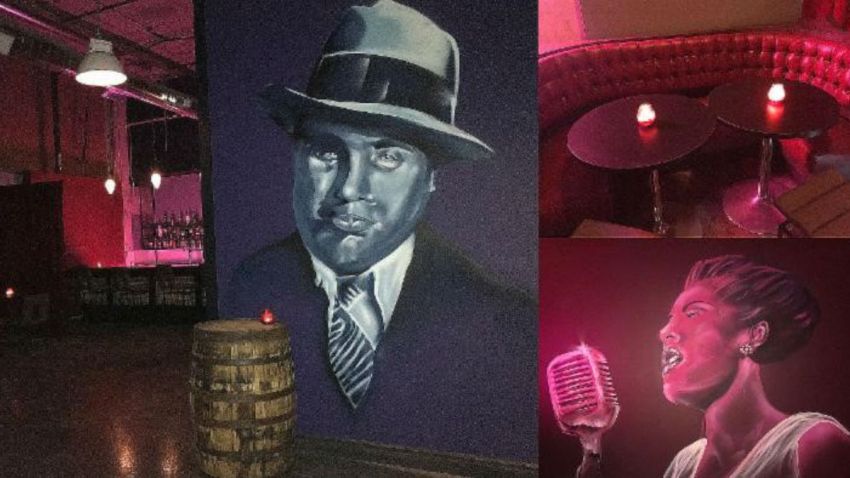 A Prohibition-style speakeasy will soon open in Chicago – but only for those who know the password.
The Hyde, located in Chicago's Hyde Park neighborhood, is slated to open in time for New Year's Eve for those who can locate its unmarked, secret entrance hidden between maintenance closet walls.
Those who want to get in will need to know a password.
The venue will feature candle-lit tables, antique furnishings, brick walls painted with images of 1920s-era Chicago legends, live music and a rotating "eclectic menu."
The venue, which will be open from 9 p.m. to 2 a.m. every day, is a "no mobile device" zone and guests are encouraged to dress in 1920s-1950s fashion.
Inside, the bar will feature more than 100 cognacs from around the world, small-batch spirits like bourbon and gin, wine and local craft beer.
The exact opening date and a password for the New Year's Eve celebration are expected to be announced via the venue's Instagram.
The Hyde is located at 5121 S. Harper Avenue, below 5115 S. Harper Avenue. Guests are told to "look for the red light."