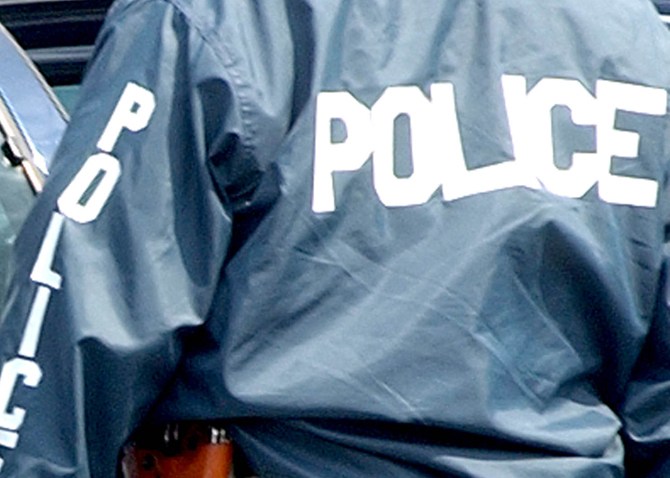 A woman taken hostage and a Chicago police officer were shot during a late Friday hostage situation at a west side apartment building that was also the scene of a fire.

Authorities aren't sure if the police activity and the fire are related.

Officers responded just after 10 p.m. to a domestic-related call in the 3000 block of West 19th Street. A 30-year-old man was armed with a handgun and refusing to let the woman leave, according to a police statement.
Unable to enter the third-floor apartment, a SWAT team evacuated the building, secured the perimeter and began talking with the man, according to the statement.

After about two-and-a-half hours, the man shot the 42-year-old woman as she attempted to flee through the front door, police said.

When the woman ran out the door, she collided with SWAT officers in the hallway, knocking them down and causing one of the officers to discharge his weapon and shoot himself in the leg.

Another officer fired shots at the man, who retreated into the apartment and tried to flee through a window, police said. He was caught and arrested.

The wounded officer, an 18-year veteran, was was in fair condition at Mt. Sinai Hospital Saturday morning, officials said.

The woman was hospitalized with a gunshot wound and the man was hospitalized for cuts suffered when he attempted to flee through the window, according to the statement. Both were taken to Mount Sinai Hospital in critical condition, police said.
The relationship between the man and woman was not immediately known.

During the incident, a fire started in a second-floor unit.

There were no injuries from the two-alarm fire, which sends about 100 firefighters to the scene.

The fire was primarily on the upper floors and was controlled about 1:30 a.m., the chief said. The cause of the fire remains under investigation early Saturday, police said.

"It was difficult for us to get around it because there was a lot of blockage," said MacGregor of the call for an extra-alarm. "They were having trouble getting position and it was spreading quickly."

Sixteen adults and four children were displaced by the fire.

Police said nobody else was injure and MacGregor said no fire-related injuries were reported.
Copyright CHIST - SunTimes