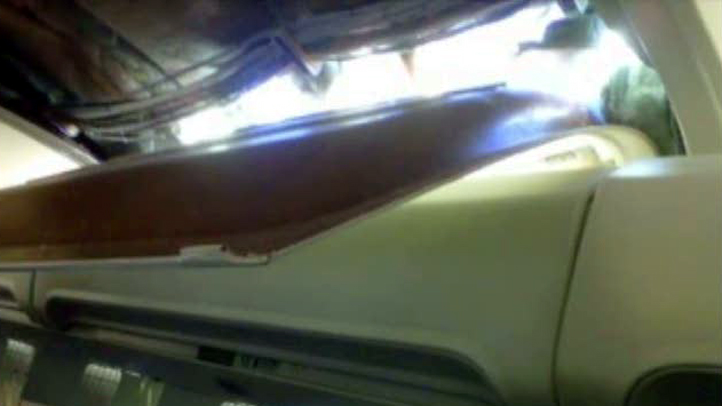 About 40 Southwest Airlines flights in and out of Midway International Airport were delayed Saturday after the airline grounded nearly 80 planes, forcing about 300 cancellations around its network.

The move comes one day after one of its Boeing 737-300 planes lost a six-foot chunk of its fuselage while airborne. Flight 812 from Phoenix to Sacramento flight was diverted to Yuma, Ariz.

No one was seriously injured, but several people on board reportedly passed out from the loss of cabin pressure.

In all, 79 planes were grounded Saturday. The airline didn't specify that the delays at Midway -- which spanned anywhere from 10 minutes to four hours -- were directly related to the incident, but did spend the day trying to allay some passenger fears.

Other passengers, like Mary Ann Komasinski, who was on her way to Ft. Meyers, Fla., looked at the event from a different perspective.

"It's probably the safest time to fly because they've probably checked all the planes over," she said.

Travelers with tickets on Southwest flights are encouraged to check their flight status before heading to the airport.