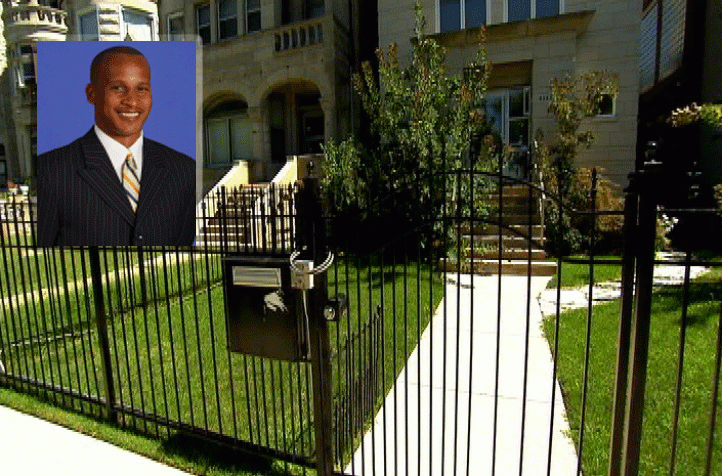 DePaul University's assistant men's baskeball coach said Thursday that his home was cleaned out by burglars while he was away in France on an 11-day baskeball trip.
"It was cleared out," Billy Garrett told ESPNChicago.com. "They took everything. Someone knew we were gone. They came in with moving trucks. Our neighbors just thought we were moving."
His neighbors said they observed a moving truck that pulled up to the home sometime last week and began moving things out.
"It seemed like they were moving everything out of the house. I thought maybe they were just relocating, you know, him being a basketball coach and everything," neighbor Craig Steven said.
When Garrett returned to the home, his locks had been changed, the front gate had been secured with a locked cable and all of his prized possessions -- including his father's framed Mr. Indiana Baskeball photo, a Harlem Globetrotter's jersey and even his son's oxygen tank, which he uses to combat sickle cell anemia -- had been pilfered by burglars.
Chicago Police say that's probably not the case. A source with knowledge of the investigation into the alleged burglary claims said the story Garrett told reporters is a "complete fabrication."
The department doesn't plan investigate further, the source said, and are instead classifying the supposed theft as a "Landlord and Tenant dispute" and advised Garrett to pursue the matter in civil court.
But it appears his landlord, whose identity is not yet known to NBCChicago.com, has beat him to the punch. Police said she refused to cooperate with police during the investigation, and recently filed civil suit against Garrett.
Garrett, who has been in contact with NBCChicago multiple times Thursday, said during his final correspondence that he was discussing the matter with his lawyer.
He still deosn't know where his possessions have landed, but he and his family are staying with relatives.