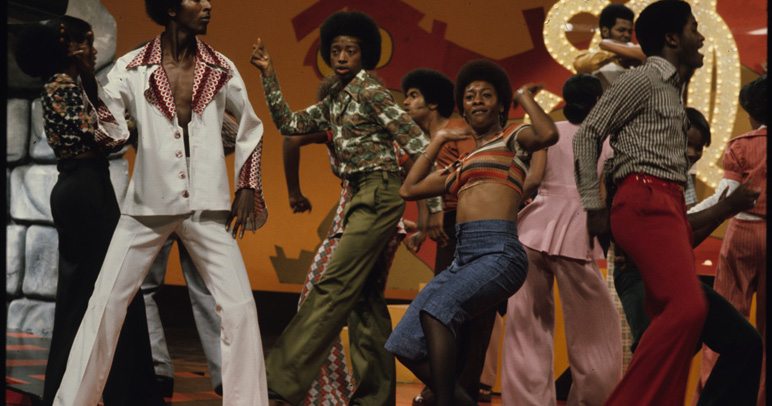 Platforms and bell bottoms are back in style this weekend -- at least in Chicago.

The first-ever Soul Train Photo Exhibition celebrates its opening on July 22 with its first "Friday Night Groove" from 4 to 6 p.m. at Expo 72 (72 E. Randolph St.).

Get down under the disco ball to Soul Train beats from DJ Steve "Silk" Hurley -- a pioneer in the Chicago house music scene. Admission to Friday Night Grooves is free and costumes are encouraged.

The exhibit showcases 55 photos of some of the hottest names to hit Soul Train's stage such as Stevie Wonder and Sly Stone. Soul Train -- based in Chicago -- celebrates its 40th funky anniversary this year, and is the longest-running nationally-syndicated show in television history.

The photographs will be on display through Sept. 5 and Friday Night Grooves will be held weekly until the exhibit reaches the end of its tracks.