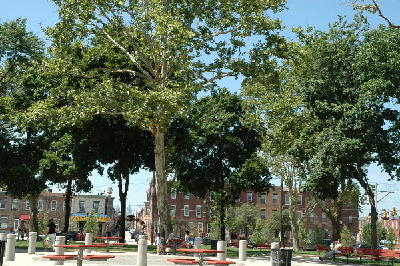 For the most part, the men's hockey tournament at the Sochi Winter Olympics has played out as expected, with the United States, Canada and Sweden all securing spots in the semi-final games that will be played on Friday in Russia.
Unfortunately for the host nation, though, their gold medal dreams were dashed yet again, as Finland knocked them off in a victory on Wednesday that stunned the nation.
In the aftermath of that game, a slew of pundits from all sorts of different publications speculated as to what had caused the Russian failures at these Games. Some blamed the lack of production from stars like Alex Ovechkin and Evgeni Malkin, while still others pointed to the fact that the Russian team was reliant on a good number of players from the Kontinental Hockey League (KHL), while ignoring some of their better players from the NHL.
Defenseman Brent Sopel, who won a Stanley Cup championship with the Chicago Blackhawks and now plays for the KHL's Salavat Yulaev after a 12-year career in the NHL, doesn't agree with some of the bad-mouthing of the KHL that's taken place in the time following Russia's defeat.
"I think if you look at the KHL players on every team they are all doing pretty well," he said. "I think Latvia had 10 or so KHL players. (Alex) Radulov led the Russians in points. If you look at the Russian NHL players that were left off the team, I'm not sure you could look at any of those names and say 'how did they leave them off the team.'"
"The KHL is a very, very good league, (and) you have tons of guys that could play in the NHL but choose to stay and play at home," he added.
Sopel also commented on the criticism that players like Ovechkin and Malkin have received for their performance in the game, saying that it's something that is part and parcel of what is expected of stars in the game.
"When you have Ovechkin and Malkin, you're counting on them to put up the points and they didn't," he said. "They are going to get the blame because they are the stars and on the big stage you need to find a way to get it done. Just like Canada is all over (Sidney) Crosby for not putting up points. It comes with the territory."
"I think people expect teams to roll over the smaller countries and put up points. It's just not the case anymore, and this Olympics speaks for itself with some of the games that were played," he added.
In the end, Sopel said that the Russians did have some flaws, but credit also has to be given to the Finnish side that stymied some of the biggest stars in the game.
"I thought it was a very well-played game by Finland," he said. "They always play a solid team game and really don't let you get the middle of the ice in their defensive zone. If they did, (Tuukka) Rask made the saves when they needed. If you run into a hot goalie in a short tournament, it could be trouble as you almost saw with Canada last night."