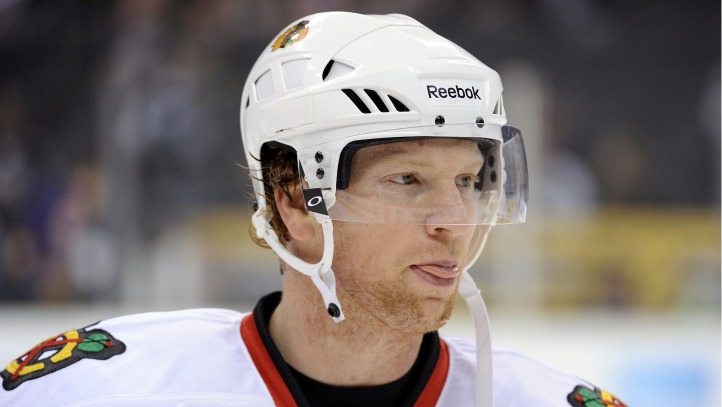 Now that the first pieces have been moved out, what knights and rooks and bishops will the Hawks bring into play (first chess reference ever!)? When studying defensemen that are on the market last week, I left out the big-ticket items, because they weren't in play. Are they now?
Hard to say, because none of them fill the Brian Campbell-shaped hole in the Hawks blue line. From what can be gleaned by the quotes falling out of Stan Bowman's mouth after a great fight, it looks like they're just going to give the keys to Nick Leddy, which is about on the same level as handing over a Ferrari to your teenage son who merely has a learner's permit. Sure, he could end up being a great driver, or he could just as easily land the thing in the lake (the guess here being most Ferrari's would be found on the North Shore). It also is likely they will bring Chris Campoli back now as insurance in case Leddy does end in that car-in-lake scenario. But that remains to be seen.
What else can be done? Some Hawks fans have inquired about despised Vancouver pair Kevin Bieksa and Christian Ehrhoff. Neither are solutions. Bieksa is going to make near Campbell money whil not providing quite the rush or speed but a whole lot more yapping and penalties. And nothing drives Coach Quenneville nuts quite like dumb, selfish penalties which is what Bieksa majors in at Moron University. Ehrhoff is interesting as he's the most offensively dynamic blueliner out there, having 50 points last year. But he can be soft, and a lot of his errors were covered by the much better Alex Edler. This is an option if you have the full belief that Niklas Hjalmarsson will return to form and cover for him in the same way. Still, coming off a 50-point season from the back at the age of 28 means that Ehrhoff is going to demand all the booty in the pirate's chest.
Ed Jovanovski? Getting older and doesn't provide the attacking gumption he used to. And he's injury prone. Bryan McCabe is a short term solution at the age of 36, but is losing the wheels that made his game special and his defensive helplessness acceptable. Tomas Kaberle is a big, fat no. Essentially, Stan Bowman has lowered the quality of his blue line with an inability to bring it back to where it was without Nick Leddy being about 12 times as good as he was last season or spending just as much money as he just let go of. It's a weird spot to be in.
But it won't all go to the defense. More likely, Bowman will use the extra cap room to create more depth on his forward lines. But he'll spend more money than he would have on Troy Brouwer to get players who will probably put up the same numbers, as that's all that was out there.
There's a way to do this, but it's got to be perfect and Stan must be sure he can get it done. Or McDonough and Rocky will be asking some serious questions if the Hawks are at the bottom of the playoff picture again come 2012.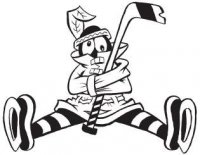 Sam Fels is the proprietor of The Committed Indian, an unofficial program for the Blackhawks. You may have seen him hocking the magazine outside the United Center at Gate 3. The program is also available for purchase online. Fels is a lifelong 'Hawks fan and he also writes for Second City Hockey .