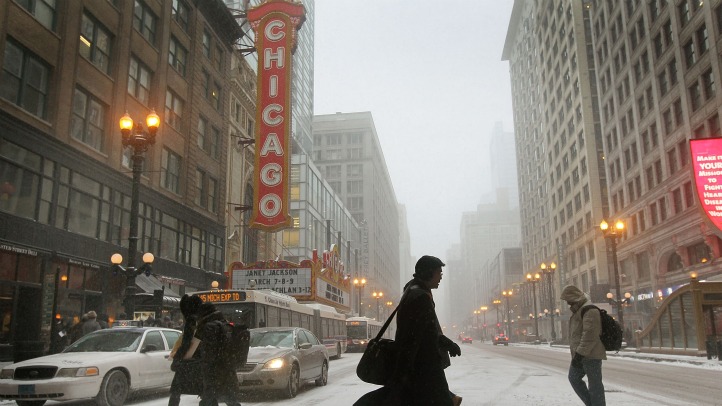 After a brilliant show of sunshine and high temperatures on Sunday, Chicagoans may have to bundle up again on Saturday.

That's right. NBC Chicago's Ginger Zee predicts snow for the start of the weekend.
After February's huge snowstorm, 80-degree temps over the weekend had Chicago looking forward to spring. But the chance of snow on Saturday may have the city waiting just a little longer.
Saturday will see clouds and rain with temperatures in the mid-40s during the day. Overnight, a mixture of rain possibly turning to snow is expected to move through the area.
Chicago isn't a stranger to flurries in April, though.

In 2009, the city saw two inches fall, according to the National Weather Service. In 1938, we had record April snowfall: 13.6 inches.
Fingers crossed this will be the last we see of old man winter.