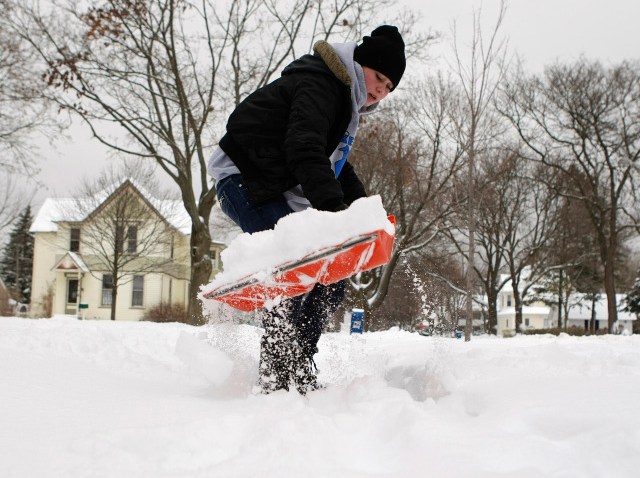 Tickets ranging from $50 to $100 could be headed homeowners' way if sidewalks stay covered with snow for too long.

An ordinance mandating that property owners shovel is already on the books, but it's rarely enforced. Ald. Tom Tunney (44th) this week suggested stepping up that enforcement, but stresses that revenue isn't the driver of the idea.

"Community," said Tunney, the chairman of the City Council's Committee on Economic, Capital and Technology Development. "The primary aim is to come into compliance. The secondary is, with warnings and reasonable notice, we know who you are ... the city could collect more money."

Mobile ticketing technology, using smartphones and GPS, would allow aldermen to take pictures of snow-covered sidewalks and issue tickets to property owners.

The idea -- coupled with proposed crackdowns on unlicensed dogs, drivers who speed near parks and schools, drivers who don't remove old city stickers and drivers who fraudulently use disabled parking placards -- has some feeling that they're being fined to death.

Another idea would have bicycles in this increasingly bike-friendly city licensed like vehicles.

"It seems like [city officials] are looking for every penny they can find. They better start looking on the ground, they might find some," said one Chicagoan.