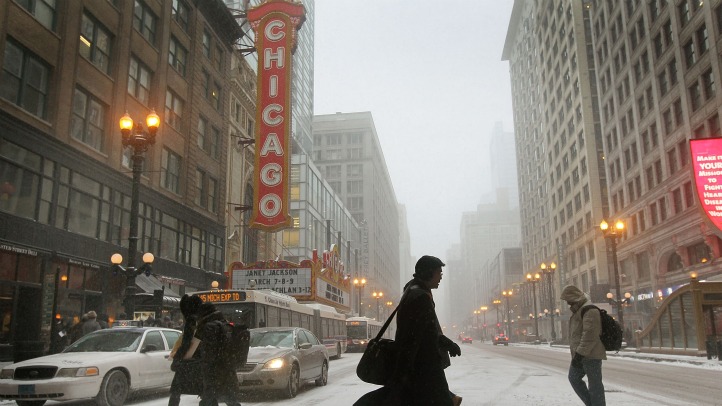 This story has moved. We're automatically redirecting you to our new coverage.
Get ready for snow, Chicago.

Not as much as last February and certainly not the deluge seen in Europe and parts of the U.S. No, these late-morning flurries predicted around noon Tuesday fall in line with one of Chicago's mildest winters so far.

The city has seen just 13.9 inches of snow this winter with very bearable 33-degree averages since December. That makes this winter one of the warmest on record, a stark difference from last year's record blizzard snowfall.

Still Chicago faces a 40 percent chance of snow showers Tuesday coupled with blustery northeast winds between 10 and 20 mph. Temps hold steady between 30 and 35, but building winds could make it feel colder.

Tuesday night should prove cloudy and colder in the low to mid-20s with light snow showers possible. Accumulation could range from a dusting to an inch in some areas.

By Wednesday, early morning flurries give way to sun, though conditions remain breezy and cold. Wind chills force highs near 30 into the teens.

Thursday warms up slightly, returning temperatures to the mid-30s, but flurries make a comeback Friday into Saturday.