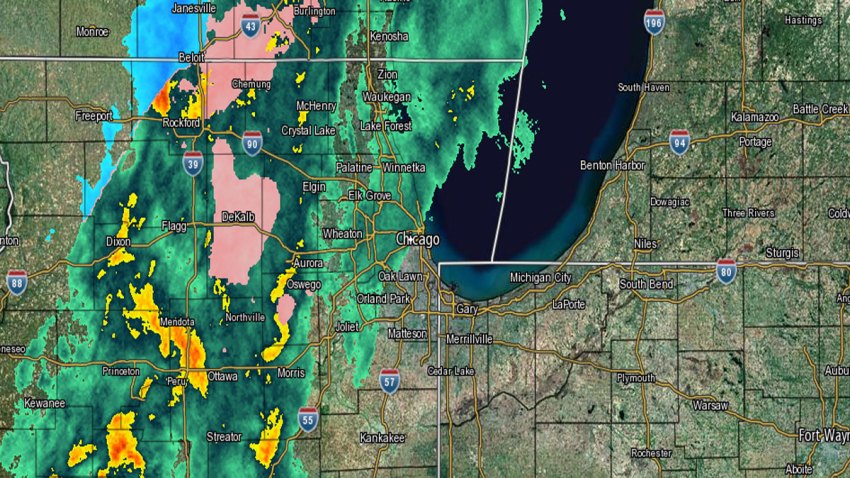 A mix of precipitation briefly glazed the Chicago metro area during the Monday morning commute.

The temperature in most areas stayed just above the freezing mark, but there were areas that saw some freezing rain.

[[29839659, C]]
The quick-moving system was out of the Chicago area by late morning.

No crashes related to icy conditions had been reported in the city or on major expressways around the city and surrounding suburbs as of 7:30 a.m., according to Chicago Police and Illinois State Police.