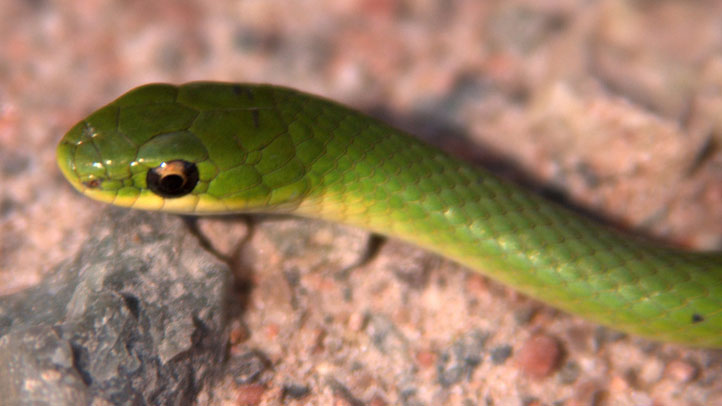 Scientists have released six rare smooth green snakes into a Lake County forest with hopes of boosting their population.

The Lake County Forest Preserve District says the small, colorful snakes were released Thursday as part of a partnership with the Lincoln Park Zoo. Experts say the snakes' numbers are declining because of habitat loss and pesticide use.

Lincoln Park Zoo Biologists say the snake is found only in a handful of isolated Lake County areas that remain as grasslands. The zoo and forest preserves partnered last year to help the snakes recover their numbers.

Scientists caught a few adult snakes and found a nest of more than 80 snake eggs last summer and brought them to the zoo for breeding. Biologists hope to release a dozen more zoo-raised snakes over the summer.
Copyright AP - Associated Press