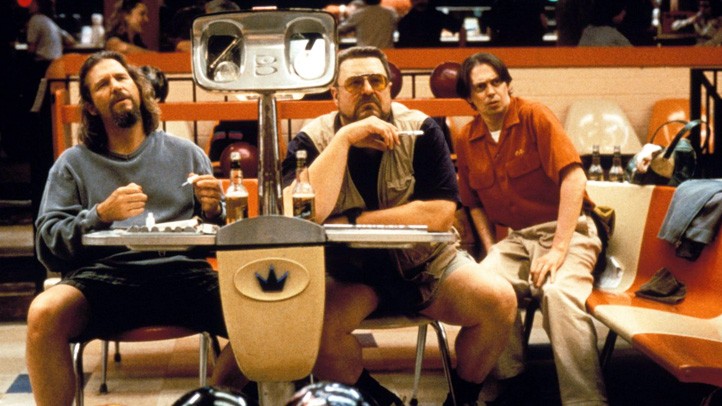 Candidates for both aplenty this week. Let's do it:
Mark It 8, Dude
Marcus Kruger - Kruger has been nails the past two games. While he's only had a goal and an assist, he's been a dynamo defensively, using his quick hands and high IQ to end some opponent's possessions and win battles along the boards. He's also gotten to the net, as is his wont, which netted him his goal against the Kings. Been useful on the penalty kill as well. Under the radar, but certainly a key part.
Marian Hossa - Three points in his last two games, Hossa has used that drive and strength of his to open things up for Patrick Kane once again. The equalizer against L.A. was a result of Hossa going strong to the net, which just about no one can stop if he has his mind set to it. A good response to a pretty pourous performance in St. Louis last Tuesday.
Johnny Oduya - Can't leave him out. The new acquisition has steadied the Hawks second pairing, and has given Nick Leddy some of the confidence back he had lost in the middle of the year. While he doesn't do anything spectacularly, he just does everything well. That kind of steadiness without flash is what the Hawks defense has been screaming out for, and Oduya has provided it so far.
Over The Line, Mark It Zero
Viktor Stalberg - It's getting harder and harder to defend Stals against the criticisms that he only scores against Columbus the longer he goes without scoring against anyone else. With Toews out and Hossa and Kane loaded up on one line, the Hawks need someone else to chip in and Stalberg is the most likely candidate. Better against L.A. than he'd been, Stals needs to use that speed to create openings and turnovers more.
Whoever Is In Charge Of The Power Play - No one seems to know who it is, and whoever it is doesn't seem to know it's him, or at least that's how it looks. Still continues to put the Hawks behind the 8-ball every game, and that needs to change if the Hawks are going to lock down a playoff spot.