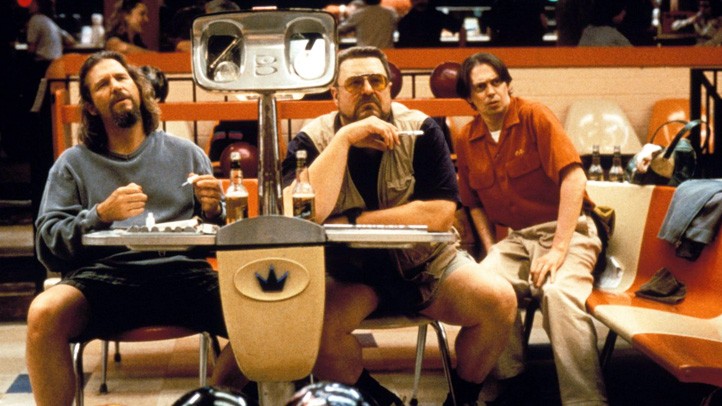 It's been so up and down the past six weeks. It feels like when I want to do this I have to toss everyone either on the Mark It Zero list, or then on the Mark It Eight, Dude. It's getting dizzying. Anyway, to it...
Mark It Eight, Dude
Patrick Kane - Obviously pretty simple here. In the absence of Jonathan Toews, Kaner has embraced the call to lead from the front. Moving to center has actually been a boon. Is it a long term solution? Maybe, maybe not. But Kane was getting suffocated along the wall recently, with two defenders trying to jump him as soon as he entered the offensive zone like over zealous department store security guards on a suspected shoplifter. Going to the middle, he's got more space to work with. He's been the best player on the ice for a few games now, at least for the Hawks. And he's getting the goals they need. The Hawks will need Toews sooner rather than later, but Kane in this form is holding the dam just a little longer.
Ray Emery - Third star of the week in the NHL, though that may be a tad overblown. Yes, three goals allowed in 2 2/3rds games is pretty impressive. But in the past two games, the Hawks have sort of taken Emery out of the equation, and had the Wings not been making sweet love to the posts yesterday the numbers might not look as good. But the Hawks haven't been getting the saves they had to have all year, even if it is only two to three per game. At this point of the season, those saves are generally the difference.
Over The Line, Mark It Zero
Viktor Stalberg - While Hossa, Sharp, and Kane have lept on the grenade of Toews being out, they will need support soon. On the second line, Stalberg is pretty much the lead candidate. He hasn't been bad, and this collar he wears of being effective only against Columbus has been unfair. He's on an odd line, with Sharp a permiter shooter and Marcus Kruger an around the net guy, so Stals's forechecking doesn't have the aid it did with Bickell or Hossa. But he's got to find a way to get on the scoresheet, and soon. And he probably will.