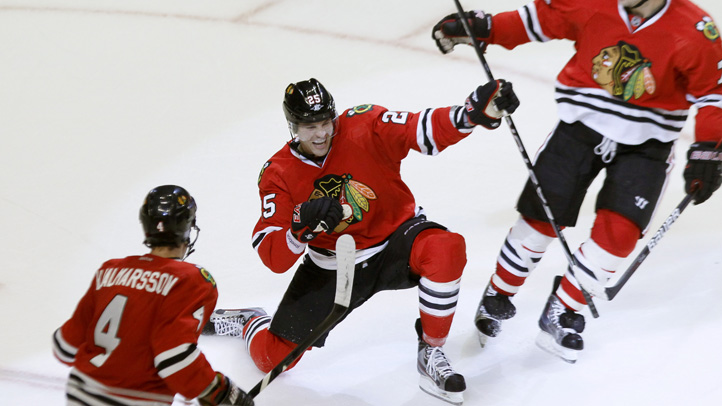 Like clockwork...
Mark It 8, Dude
Viktor Stalberg - There can't really be anyone else, can there? Six points in three games, the impetus to the fight-back in Pittsburgh, a dominating performance against Montreal and then the two goals that made Monday night's game a breeze. Stalberg finds himself on Dave Bolland's line, and it would have been impossible to predict before the season that he would be there to get Bolland going and not the other way around. But he's providing speed and thrust, he and Bryan Bickell seem to have developed a chemistry, and he's helping that unit spend more time attacking than defending, which they've had a real problem with this season. Sure, there are stiffer tests awaiting this week in the form of Anze Kopitar and Co., and then whoever they match up with against Detroit. But the results are encouraging.
Marlboro 72 - Our pet name for the combo of Duncan Keith and Brent Seabrook. It's comforting when they're not really noticeable, because we've come to expect such a high level from them. When they're not making mistakes, they almost fade into the background. But a combined +10 in the past two games means the two of them are dominating the lesser lights of the league. It's a start. Again, stiffer tests coming.
Somewhere In Between
Corey Crawford - Another week where we can't single someone out for being bad, so we'll just have to go with the middle. Crow returned to the cage against Montreal and gave up one goal. He got another start last night, and made 37 saves and only gave up one goal. On the surface, that looks like a return to form. The eye test, however, will tell you that Crow still looks a bit shaky. He's fighting the puck at times, where it looks like he's being attacked by bees instead of just absorbing it. His rebounds are still kicking out into the party zone too often, and his movement is still wonky. But it was always going to be after a long stretch on the bench, but we'd like to see it get better his next start.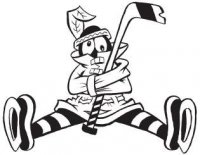 Sam Fels is the proprietor of The Committed Indian, an unofficial program for the Blackhawks. You may have seen him hocking the magazine outside the United Center at Gate 3. The program is also available for purchase online. Fels is a lifelong 'Hawks fan and he also writes for Second City Hockey .