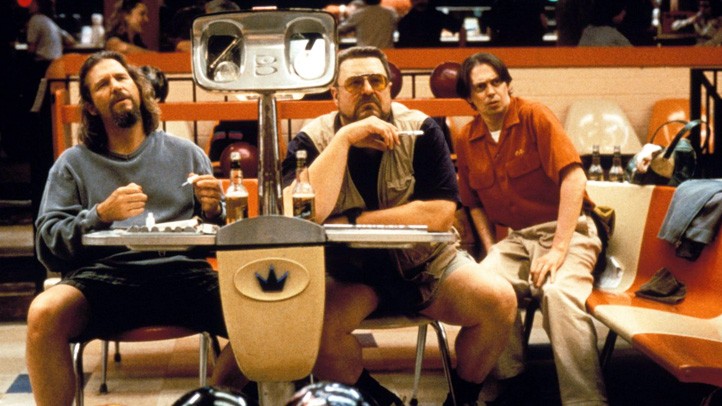 Always encouraging when you have far more candidates for the good side than the bad.
Mark It 8, Dude
Jonathan Toews - Four goals and six points in three games will generally land you here. Toews was also named the NHL's Third Star for the week, and though my anti-establishment tastes generally would preclude me from going along with The Man, I can't argue here. Most importantly, after two sub-standard performances against Vancouver and St. Louis, it was the Captain who led by example and showed his team the way. This is how Tazer likes to lead when it's needed, and the Hawks are better for it.
Duncan Keith - However, the most important player on the team is Keith, and when he found himself back paired with Brent Seabrook, the dominant Keith the Hawks depend on came back out of the phone booth. Everything the Hawks do is dependent on Duncs shutting down the top threats and starting the Hawks the other way. Two goals, a +6 in his last three games, and you see why the Hawks pretty much waltzed to a three-game winning streak.
Patrick Sharp - Five assists in three games for a man dubbed "The Shooter". Yeah, doesn't add up but we'll take it. Sharp has also showed a renewed desire in his own zone, which might be more important.
Over The Line, Mark It Zero
Corey Crawford - Bubbling under the surface but not getting much attention is that in his past three starts Corey Crawford has let in some dodgy goals. While it's more likely just a momentary blip than the start of something disastrous, the Hawks won't always be able to overcome the odd belch from Crow, who needs to straighten it out fast.
Michael Frolik - It's happening again to Fro, who can't buy a point right now. And it's caused him to go back to his fire-from-everywhere tendencies, which is sometimes good but sometimes bad as his bad angle shots tend to find their way out of the zone. His defensive game has suffered without Dave Bolland, and it's clear he's fighting it right now. The Hawks just need Fro to be a solid defensive winger and the offense will come. Right now he's forcing it.