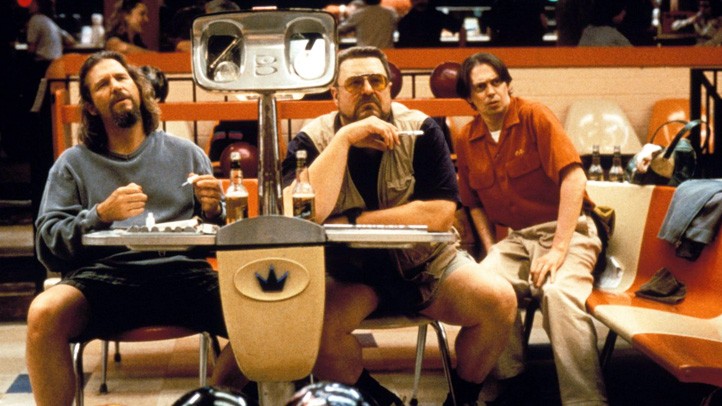 After the disaster of Alberta -- when the Hawks lost 9-2 - this week was a fine rebound for the Chicago hockey club.
Who led the charge and who was riding shotgun for the 2-1 run?
Mark It 73, Dude
Jonathan Toews - Probably the best week any Hawk has put together, or at least weekend. Tazer was noticeable in San Jose, then simply strapped the team to his back and carried them through the desert in Southern California like a stone-faced titan. Then again, pretty much all titans are stone faced. You don't hear much about titans that are good for a laugh or like to clown around. Anyway, Toews's 3rd period in Anaheim is something Hawks fans may, repeat may, look back on at the end of the year as an important moment. It's truly something to behold when fellow NHL-ers, which the Ducks only may be, simply cannot contain another. That's how unplayable Toews was. Oh, and then he scored the winner in LA after thoroughly trashing whoever they threw out against him.
Mark It 8, Dude
Patrick Sharp - Hat tricks are cool, especially when the last two tie the game and then win it. Sharp's defensive game has returned too, which is probably benefitting his offense.
Over The Line, Mark It Zero
Corey Crawford - Perhaps a bit unfair because he only had the one bad game of the three. But in the other two the Hawks defense kind of took him out of the equation, limiting prime chances to an almost after thought. But he almost gave the game away against Anaheim with at least three goals coming off terrible rebounds, directly or indirectly. And the Kings game could have gotten hairier in indeed if not for Toews's heroics after a complete softie let in from Jarrett Stoll. No doubt Crawford is in a slump right now, With tons of home games over the next two months, he'll never get a better chance to work out of it. The Hawks will need him to.