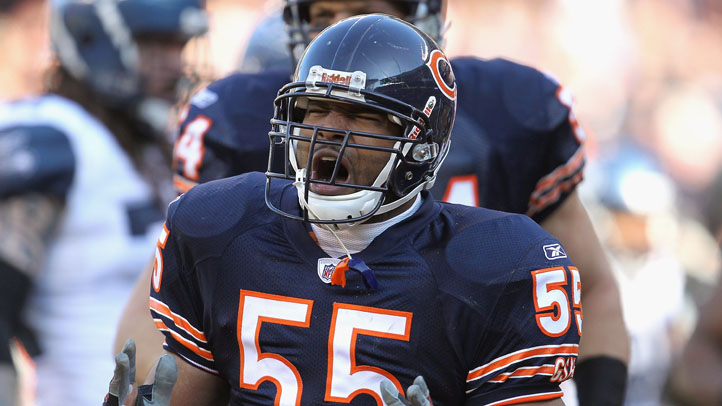 For the first time since the end of the regular season, Bears head coach Lovie Smith talked about the contract situations of his players. While in Indianapolis for the NFL Combine, he talked about Matt Forte and Lance Briggs and their importance to the team.

Smith has no doubt that Forte will be a Bear for the 2012 season.

"Matt is going to play his football for the Chicago Bears, you start with that," Smith said Thursday. "In time, hopefully we can get an agreement in place that suits Matt and we feel comfortable with. I think it's just a matter of time. That will happen eventually."

In four seasons with the Bears, Forte has 6,218 yards from scrimmage. He has been the most reliable member of the Bears offense. Despite that, the Bears were unable to sign him to a long-term contract before the 2011 season. If the Bears can't work out a deal, they are expected to use the franchise tag, but a long-term deal would ensure the Bears don't need to go through contract talks again next season.

Though Pro Bowler Lance Briggs is signed to a contract through 2014, he wants to restructure his deal. He asked for a trade at the beginning of the 2011 season. Smith wants to see Briggs with the Bears in 2012.

"Lance is family to us. Again, you're talking about a guy who's been here every day I've been here, and plays better football every year. He knows how much we like him and want him to be a Bear forever. So yes I've talked to him. Hopefully things are getting better on that front."

Though Smith wants to keep both Forte and Briggs around, it's Phil Emery's job to get them both on-board and under contract.
Copyright FREEL - NBC Local Media