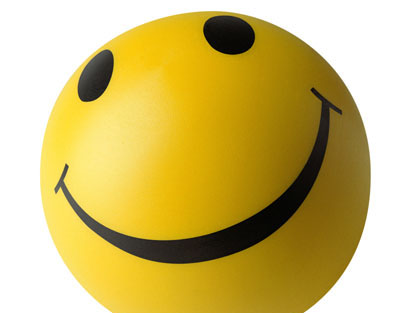 Bolt Insurance has sent a line out to the small-biz world, and boy are the results kinda weird: Small-business owners, who Bolt says are predisposed to be "some of the most miserable people around," are in fact quite happy right now. Some key figures from the poll:
7 in 10 entrepreneurs describe themselves as "very happy."
9 in 10 are happier working for themselves rather than someone else.
61 percent of entrepreneurs believe they are happier than their peers.
97 percent of these people attribute this happiness to a sense of pride and accomplishment.
88 percent of them attribute it to a stronger connection to their customers.
Among the biggest gripes of the entrepreneur lifestyle:
88 percent say they "can never truly stop" thinking about their business. That actually sounds a little low to me.
Roughly half say they have difficulties separating work from their personal lives.
39 percent of entrepreneurs polled work 60 hours or more a week. Again, this sounds a little low to me.
To read the full study, which is represented in a big ol' infographic, hop over here.
David Wolinsky is a freelance writer and a lifelong Chicagoan. In addition to currently serving as an interviewer-writer for Adult Swim, he's also a comedy-writing instructor for Second City. He was the Chicago city editor for The Onion A.V. Club where he provided in-depth daily coverage of this city's bustling arts/entertainment scene for half a decade. His first career aspirations were to be a game-show host.