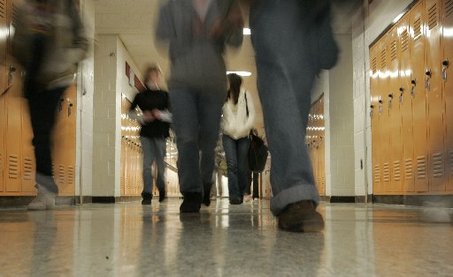 Spilled milk got a 12-year-old handcuffed Tuesday during his lunch period.

Valparaiso, Ind., police told the Northwest Indiana Times the boy began arguing with a staff member when he was asked to clean up some milk he spilled on his table in the cafeteria.

An officer monitoring the sixth grade lunch hour at Benjamin Franklin Middle School approached the boy, police said, and the boy started yelling at the officer. After several attempts to calm the boy down, the officer escorted him to the principal's office.
On the way, the boy kept yelling and trying to pull away, police say. The boy eventually got away and started running through the halls.

The officer caught up with him and tried restraining him. The boy still kept pulling away, so the two ended up on the floor and the boy was handcuffed.
The boy could face juvenile probation for resisting law enforcement.