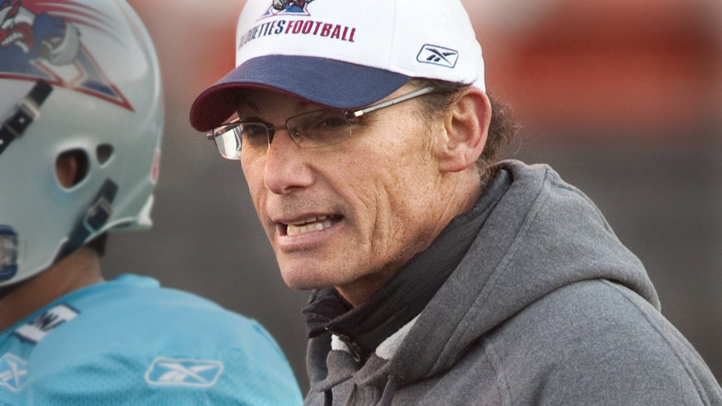 The Bears announced early this morning that Marc Trestman would become the team's 14th head coach, following in the footsteps of George Halas, Mike Ditka, and Dave Wannstedt. Trestman hasn't worked in the NFL since 2004, and he's not as well known as other coaching candidates.
Here are the fun facts you need to know about the latest man to roam the Soldier Field sidelines.
While coaching at the University of Miami, he earned a law degree from the University of Miami School of Law.
He's a published author. In "Perseverance: Life Lessons on Leadership and Teamwork," Trestman mixes life lessons and team-building ideology with funny stories from a life in football. (Amazon's words.)
Rich Gannon and Steve Young credit Trestman for much of their success. Young said he thinks Trestman can raise the Bears to the level of the 49ers of today.
While with the Montreal Alouettes, Trestman won back-to-back Grey Cups, a feat which hadn't been accompllished in 13 years. He is also the only Alouettes coach to win back-to-back Cups. He was credited for taking the Alouettes, a good franchise, to a level of greatness.
It's an understatement to call him offensive-minded. Trestman worked with several NFL-bound quarterbacks on the way to the draft. Two of the quarterbacks he worked with? Jay Cutler and Jason Campbell.
He was once namechecked on the NBC sitcom "30 Rock." A Canadian character was mad about the disappearance of his Marc Trestman-signed Alouettes poster.
Copyright FREEL - NBC Local Media