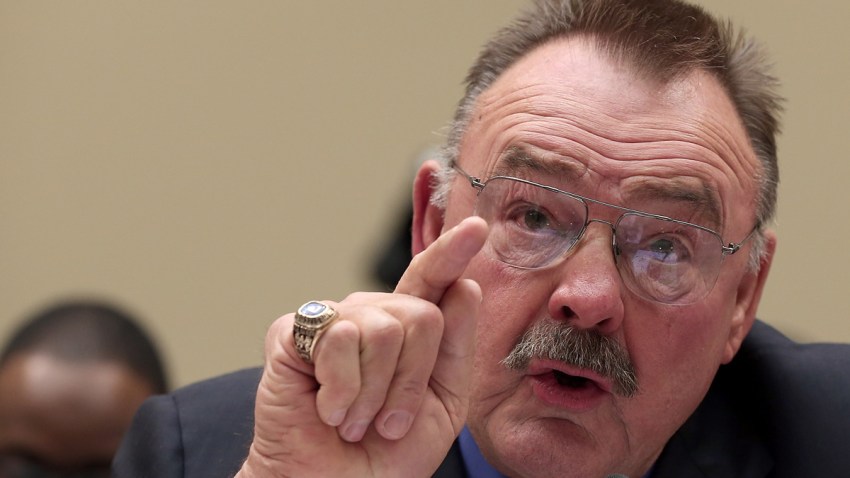 When the second round of the NFL Draft kicks off next week in Chicago, all 32 teams will have one of their former players announcing the picks, and six of those teams will be lucky enough to have Hall of Famers in their corners.
The Chicago Bears have already announced that linebacker Dick Butkus will be announcing their pick in the second round, and five more players who are enshrined in Canton will join him. Buffalo Bills quarterback Jim Kelly will reveal the Bills' pick, and cornerback Willie Brown will do the honors for the Oakland Raiders. Cornerback Mel Blount will take care of the Pittsburgh Steelers' pick, and Miami Dolphins center Dwight Stephenson will do likewise.
Rounding out the class of Hall of Fame players who will be in attendance in Chicago is San Francisco 49'ers defensive end Charles Haley, who will be enshrined in the Hall later this year.
The 2015 NFL Draft will begin on April 30 at Roosevelt University's Auditorium Theatre. The second and third rounds will take place on May 1 and the final four rounds will follow on May 2.