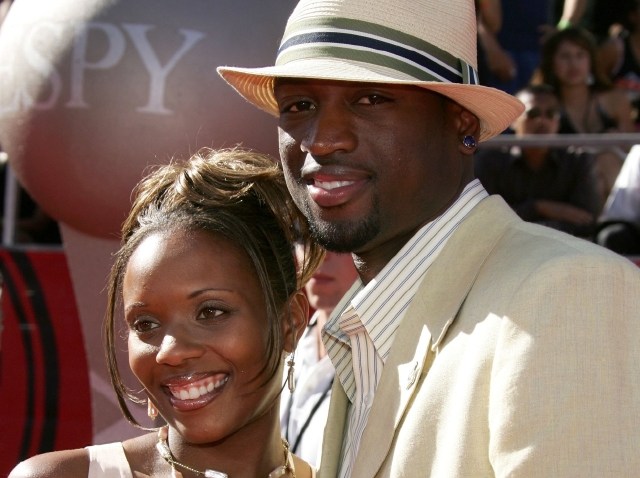 The estranged wife of basketball star Dwyane Wade said she didn't make her court appearance Monday at the advice of her lawyer, who had been involved in a car accident, and she says it's "sad" that a warrant for her arrest was subsequently issued.

Siohvaughn Wade claims she arrived at the Cook County Courthouse prior to her 9:30 a.m. divorce hearing, but her divorce lawyer, Marsha Fisher, did not show up on time because she was involved in a car accident on the Stevenson Expressway on her way to the hearing.

Wade said her lawyer told her not to go into the courtroom without representation, and Wade went home. William P. Suriano, another member of Siohvaughn Wade's legal team, said the divorce lawyer apparently eventually arrived at the courthouse after her husband took her to the hospital.

Wade and Suriano said she was unable to return by the afternoon deadline, and Cook County Circuit Court Judge Marya Nega issued a warrant for her arrest.

On Monday night, Wade was staying at an undisclosed location because at least one Cook County Sheriff's deputy is outside her South Holland home waiting to arrest her. Once she's in custody, Nega ordered her held on $10,000 bond or until the next court date at the end of the month.

"I think it is sad. I think it is really sad what happened today," Wade said. "I was prepared to go to court. I purposely made it downtown early to sign documents and go over things. I waited for an hour. Hours went by. I had security with me because of threats … I had a police officer with me. Now they are sending police after me, its absurd."

William P. Suriano, another member of Wade's legal team, said she will appear before the judge Tuesday morning in an attempt to get the arrest warrant quashed.

"I've been practicing in Cook County since 1978. If an attorney crashes and the lawyer can't be in court, I wouldn't expect for the client to stand up in court. If that happens, everyone understands. Things like that happen. You don't have somebody arrested."

The case was continued to until May 28, Suriano said.

"I guess the bottom line here is that when you don't show up in court when Dwyane Wade is on the other side... you go to jail."

Get Breaking SMS Alerts: Be the first to know when news breaks, and when weather changes dramatically.
News: Text CHIBREAKING to 622669
Weather: Text CHIWEATHER to 622669
Copyright CHIST - SunTimes