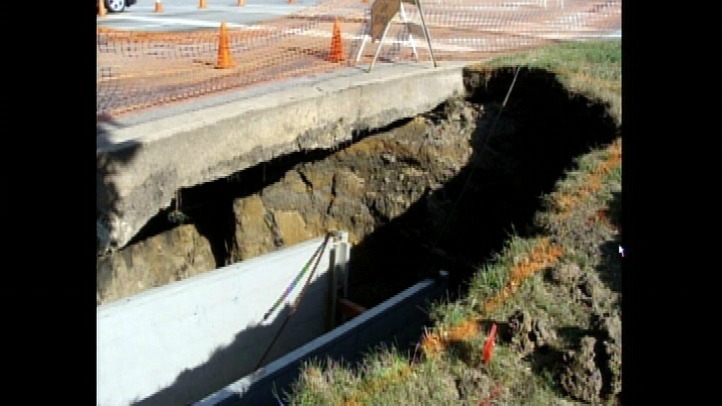 The northbound lanes of Hicks Road in Palatine remained closed Monday because of a gaping, 20-foot sinkhole.

The hole, right below Hicks Road, was caused by a sewer line that collapsed following storms on Saturday that brought flooding and a record amount of rain.

The fire department told Palatine residents it could be nearly a week before the sinkhole is repaired, saying the sewer line needs to be fixed before construction starts on the road.

Hicks was closed from Rand to Dundee Road, and traffic was reduced to one lane in each direction.

A flood warning remained in effect Monday as flooded roadways continued to be cleaned up.

On Sunday in Wheeling, neighbors were back out with sandbags, dealing once again with an overflowing retention pond that ruined basements recently remodeled from the last flood.