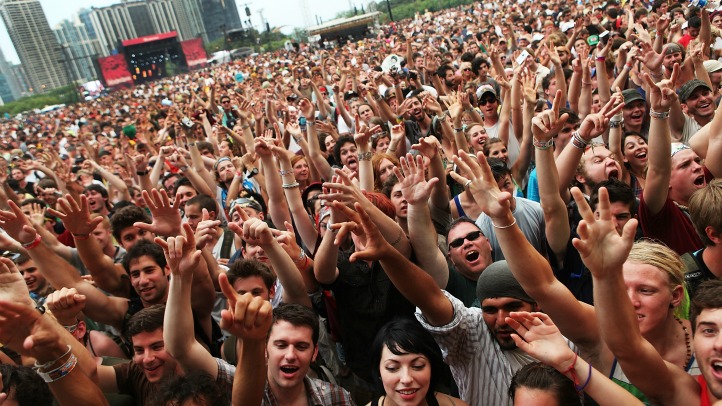 You can now start planning out your Lollapalooza weekend.
Organizers unveiled which day the performers will take the stage at the August 3-5 music festival in Grant Park, and have started selling single-day tickets.
Friday's headliners include The Black Keys, Black Sabbath, Bassnectar, and The Shins. Rock out to Red Hot Chili Peppers, Avicii, The Weeknd, and Bloc Party on Saturday and top the bill on Saturday, and topping the bill Sunday will be Jack White, Florence + The Machine, At The Drive-In and Justice. The times each band will perform will be released at a later date.
Single-day tickets cost $95 and three-Day passes are sold out.
VIP Lolla Lounge Passes and Travel Packages are also available.