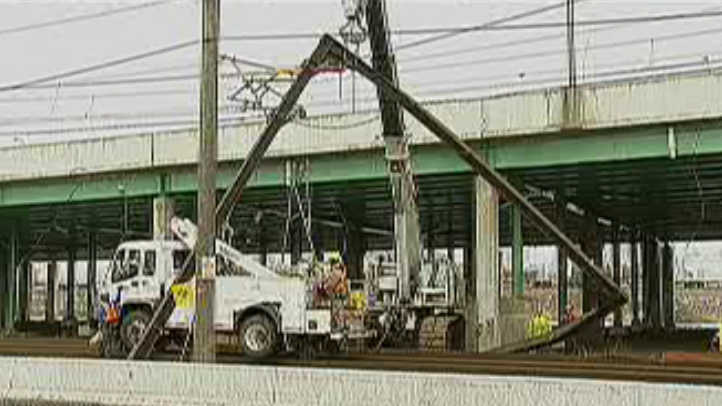 All South Shore train service has been suspended for most of Saturday because of an early morning accident near Gary.
A semi tractor-trailer jack-knifed on Interstate 90 around 5 a.m. Saturday morning, sending its load of steel coils rolled down an embankment, Associated Press reported.
No passenger trains were involved in the accident, the Northern Indiana Commuter District Website reported.
There is extensive damage to the overhead wire and track, according to the website. Maintenance crews are at the scene working to repair service.
Service is expected to be suspended most of the day.
Metra said they will be honoring South Shore commuters fares on their Electrical District trains while service is out, according to an alert on Metra's website.