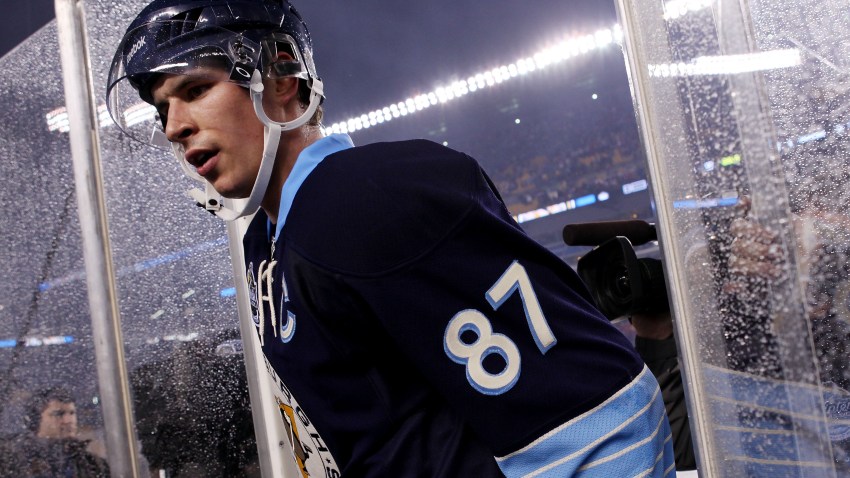 Sidney Crosby's return to hockey has been something of a Beckett play: difficult to watch. And while it's not a Chicago-specific story, it's one that's fascinated everyone across the hockey world.

The Pittsburgh Penguin was sidelined in January from hits to the head, and Monday brought the usual flare-up of a report or two that he'd stopped offseason workouts due to a recurrence of symptoms. Then there were the odd denials from his agent and the Penguins staff that nothing has changed.

This has happened seemingly on a weekly basis since Crosby went on the shelf. It won't stop until he actually plays a game, which could be any time. Or never. No one knows.

I've been having a back and forth with a fellow blogger who covers the New York Rangers. He's delighted that Sid might miss some time, or another season, as it opens up a path for the Rangers to compete more easily in that division.

While I get the sentiment, I've chided him for not seeing the bigger picture and seeing how not having Crosby around is bad for everyone. He, of course, being a passionate New Yorker, couldn't care less. It's in their DNA to not face about anyone outside the tri-state area, or even anyone in Queens or Brooklyn.
But it would be bad for the NHL if Crosby misses a chunk of time. He's the game's best player. He's their biggest draw. He's a story wherever he is. What's more, Sid always comes back with a new weapon in his arsenal. When he needed to be better at faceoffs, he did that. When he needed to score more, he did that. When he needed to be better in his own zone, he did that.
But above that, Sid was on a ridiculous scoring pace before getting hurt. He was going to put up numbers that made the casual and non-fan take notice. When you score for 28 straight games, that makes the main pages of sports sections everywhere. If you threaten to score 70 goals, Sportscenter has to take notice. Only Crosby is capable of this right now.
It's also just hard to watch a 24-year old in the prime of his life being waylaid by what seemed such an innocuous hit. It's mysterious. Everyone is different, and there are no diagnosis for this sort of thing.
I hope Sid makes it back. I don't care for the Penguins, but you can't help but watch him. He dominates games in a way that no one else does. It's a more interesting league with him.

And I will say that even if he beats the Hawks in June. I think.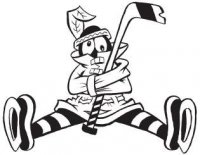 Sam Fels is the proprietor of The Committed Indian, an unofficial program for the Blackhawks. You may have seen him hocking the magazine outside the United Center at Gate 3. The program is also available for purchase online. Fels is a lifelong 'Hawks fan and he also writes for Second City Hockey .