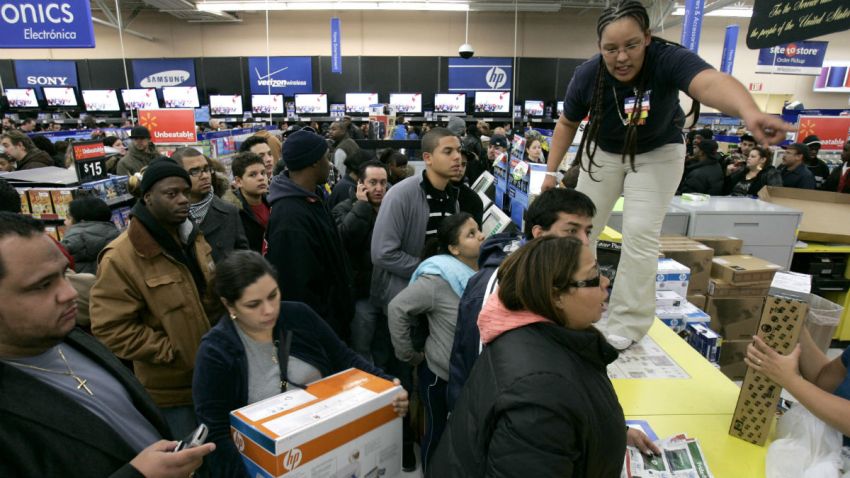 Black Friday shopping isn't always easy.
With many retailers planning to start Black Friday and Cyber Monday sales on Thanksgiving Day, some even sooner, the Better Business Bureau has listed the top ways for holiday shoppers to avoid scams and hackers.
Do Your Research Ahead of Time
Print out your coupons to have them on hand when you go to the store, ensuring that they can guarantee the low prices they've claimed to have.
Only Shop at Trusted Retailers
Shoppers should start with the BBB to check on the seller's Business Review for customer satisfaction at www.bbb.org . When browsing online, look for and click on the BBB seal to confirm that it is a valid and trustworthy source.
Check Store Policies Prior to Buying
Confirming each store's policies on returns and exchanges will help you decide where to spend your money, avoid costly restocking fees and miss short holiday return deadlines.
Use Your Credit Card
Shoppers are protected under Federal law to dispute any unauthorized charges on their credit card. Same goes for if you buy an item and it is never received. Many card issuers have "zero liability" policies under which you pay nothing if someone steals and uses your credit card number.
Hold On to Documentation of Your Purchase
A printed gift receipt protects the recipient from being denied the ability to return or exchange an item at the full value you paid for it. When shopping online, the BBB recommends saving a copy of the final confirmation page you are brought to after purchasing you item. This saves you from relying on the business to email you a receipt and can serve as a back-up proof-of-purchase if need be.
Make Sure Your Personal Information is Protected
It's worth taking the time to read the site's privacy policy to understand how your personal information will be used. If you can't find one, consider that to be a red flag your information may be used and sold to others without permission. Always look in the address box for the "s" in https:// and in the lower-right corner for the "lock" symbol before paying.
Yes, Some Deals Are Too Good To Be
If the deal seems too good to be true, it probably is, especially those showcasing extremely low prices on hard-to-get items. Go with your instincts. Sometimes the best deal is passing up a scam that would cost you more in the end.