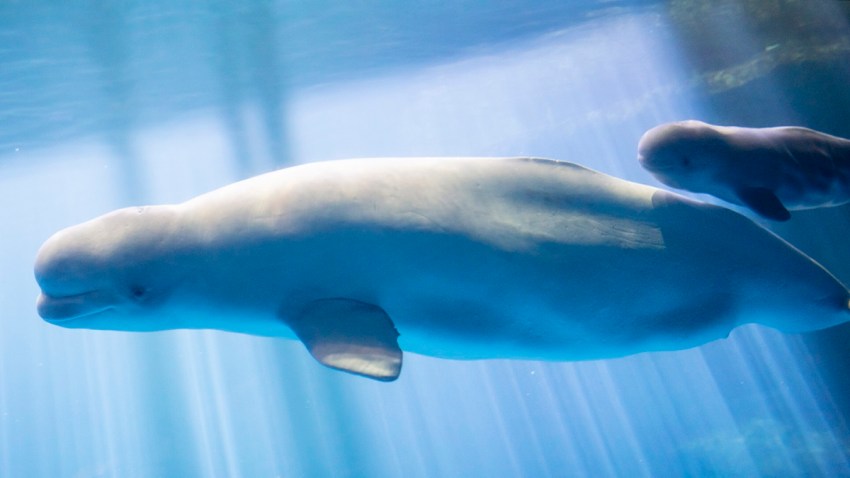 The Shedd Aquarium is asking for help to choose the name of its new baby beluga whale.
The now-330 pound claff calf was born in July, marking the Shedd's first birth of a belgua whale in seven years.
The five potential name options reflect the calf's "strong, playful and independent" personality and come from the language of the Inuit, the native people of the beluga's native Arctic range, according to a news release.
Voting closes on the evening of Nov. 21, and the winning name will be announced on Friday, Nov. 22.
The potential name choices are listed below:
Annik: meaning blizzard
Imavik: meaning ocean
Ikullak: meaning confident
Naniitchuck: meaning brave
Kulu: term of endearment for babies and young children