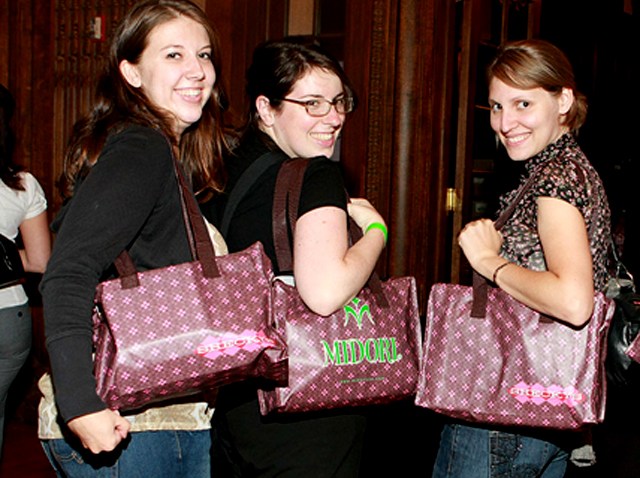 Sample a cocktail, push some clothes along the rack, gaze at a frilly top and comment on your favorite gal's bracelet-modeling abilities at the always popular Shecky's Girl's Night Out event Oct. 4-5 at Union Station's Great Hall.
The event gives the ladies the opportunity to sip a little and shop a little -- or a lot, depending on how fancy you're feeling.
Shecky's is a fashion-forward Web site devoted to helping ladies look their loveliest by offering deep discounts on designer brands.
And don't forget to snag one of their famous goodie bags, filled with a bunch of swag.
It all goes down from 5-10 p.m. each night, and tickets are $30 if you want a goodie bag or $10 for general admission.
Oh yes, it's most definitely ladies' night.