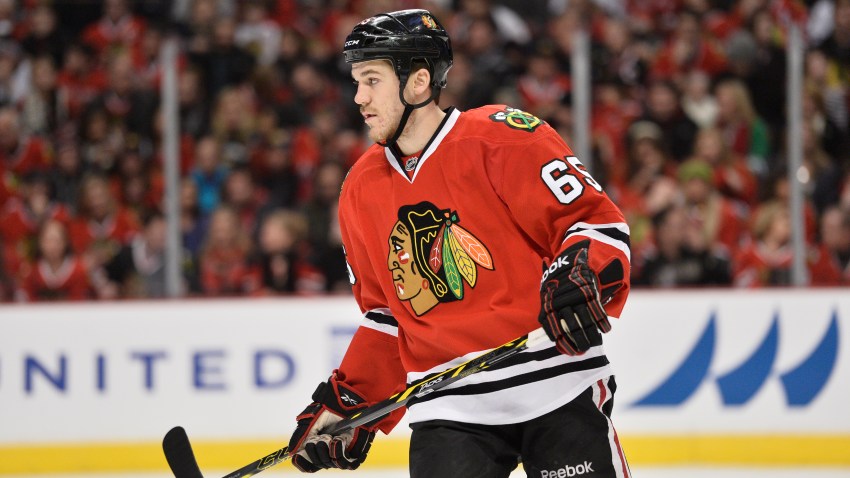 The Chicago Blackhawks had to play a good chunk of Tuesday's game against the New York Islanders without Andrew Shaw on the ice after he head-butted Brock Nelson and was ejected, but they won't have to play without him Wednesday night after the league declined to suspend him for his actions.
According to Chris Kuc of the Chicago Tribune, Shaw spoke with the NHL's Department of Player Safety on Wednesday morning about the incident, and it was determined that the five-minute major that he was assessed, along with a game misconduct penalty, were sufficient punishment. Nelson was able to stay in the game, but he took a pretty nasty shot from Shaw in the process:
The NHL has suspended players for head-butts before, with Nate Prosser of the Minnesota Wild taking a one game ban for drilling former Blackhawks forward Jamal Mayers in a game in 2012 and Patrick Kaleta was suspended for four games for a head-butt in 2011. With how much of the game Shaw missed, as well as the fact that the officials tacked on a five-minute major, the league likely equated it with being suspended for a game, and they felt that Shaw had served enough punishment.
What do you think, Blackhawks fans? Did Shaw deserve more discipline for the incident, or was the league right in asserting that on-ice officials did a sufficient job?