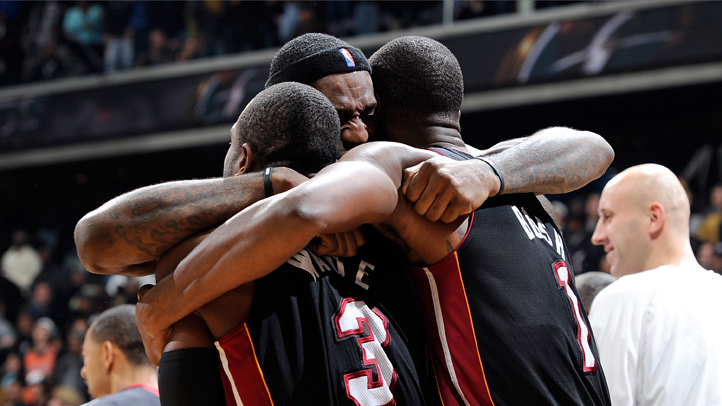 Allegations of sexual abuse and strange behavior against a former north suburban teacher date back to at least the 1960s, according to records released by school officials.
William Bricker, 94, was arrested Sept. 23 at a nursing home in Traverse City, Mich., and faces charges for the alleged sexual assaults of two boys in Wyoming in 1962 and 1985, Pioneer Press is reporting.
Authorities in Teton County, Wyo., charged Bricker with immoral acts with a child, and immoral or indecent acts for incidents that allegedly took place at the Teton Valley Ranch Camp, where Bricker served as a scout leader.
In the wake of the allegations, officials at Winnetka Public Schools made available more than 200 pages of documents related to Bricker's employment at Hubbard Woods School from 1949-85.
An August 1968 letter from acting superintendent Frank Temmerman describes "irregular behavior on William Bricker's part."
Temmerman said in his letter that Bricker would return for the the coming school year, but he would not assign Bricker to the after-school sports program at Skokie School because "he would be thrown into contact with the boys who had made allegations against him."
A letter sent to Bricker in May 1968 from the Teton Valley Ranch shows support for Bricker in the face of allegations. The letter supports Bricker against "either a disgruntled parent or a faculty member who is envious or jealous of a teacher who has such a following."
One school official met with Bricker on Nov. 9, 1979, to discuss complaints received by "parents, teachers and youngsters."
Concerns raised included asking Bricker to "minimize the physical contact with students, i.e. sitting on the lap, kissing, etc. I reminded Bill that the old adage, 'Keep your hands off kids' was really best," the letter stated.
The letter also expressed concern regarding "bare-breasted pictures of last year's fifth-grade boys in the hall," which the author said, "I indicated to Bill that I would find it extremely difficult to defend the photos and that I personally found them to have little to do with the physical education program or the after-school sports program at Hubbard Woods."
Among the documents include allegations of sexual abuse from former students, who wrote District 36 officials after Bricker's retirement.
In a letter sent to former Supt. Donald Monroe in 1993, a former student claims between 1977 and 1982 they were "sexually abused by William Bricker" and the abuse was of "continuing nature" both during and after school.
In his response, Monroe states the letter was "the first notice" of any alleged abuse. Monroe said the district approached Bricker with these claims, and Bricker "denied participating in any of the conduct" the former student described.
Monroe urged the former student to referallegations to the Cook County state's attorney's office and DCFS. The former student called that response "extremely frustrating and incredible."
On March 7, 1997, District 36 received a Freedom of Information Act request from a former Hubbard Woods student, who attended the school from 1977-82. The student requested Bricker's personnel files and records related to the former teacher's job performance.
In the letter, the student claims "on numerous occasions, beginning in 1977, I was sexually abused and molested by William Bricker, my physical education teacher" and the abuse "was of a continuing nature and occurred over the course of several years."
Upon news of Bricker's arrest, another former student contacted Winnetka police regarding her own allegations.
In a redacted police report, the victim alleges in 1958, Bricker "picked various girls to sit on his lap during indoor recess," and claimed Bricker "reached his hand up her dress" one day.
Under Illinois Law, the statue of limitations lapsed when the victim turned 19 in 1969. Wyoming, however, has no statute of limitations, and Bricker is currently awaiting extradition. A hearing is scheduled for Oct. 27.
Earlier this month, Bricker's attorney Michael Lewis filed a motion to fight extradition, claiming Bricker is "physically incompetent," "gravely ill" and has less than six months to live.
Copyright CHIST - SunTimes