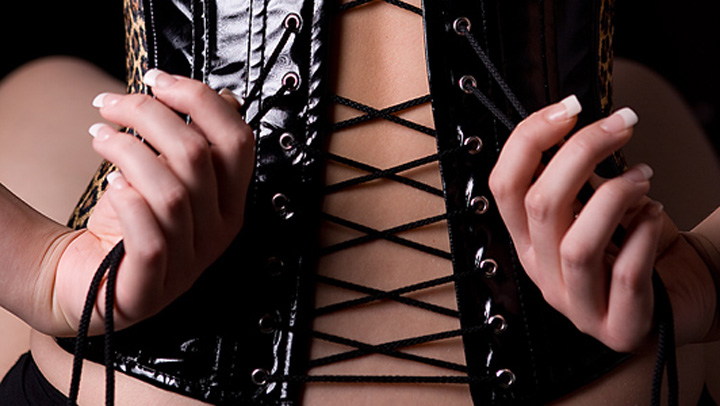 You wouldn't think an event dedicated to "love and sex" would need help selling tickets, but organizers of this weekend's Exxxotica Expo say a popular book has had a Viagra-like effect on ticket sales.
They credit a 22 percent increase in attendees this year to the publicity surrounding the "Fifty Shades of Grey" trilogy, and claim that more women and couples are attending the second-year fest at Rosemont's Donald E. Stephens Convention Center July 13-15 because of it.
"We definitely capitalized on all the hype surrounding the book in the press," publicist Mindi Sue said. "We've added a Shade-related seminar each day and changed the language in our outreach to cater to a demographic that might be a little more prudish."
Those seminars include topics such as "Fifty Shades of Kink."
The best-selling book is set in Seattle and explores the erotic relationship between a college graduate, Anastasia Steele, and a businessman named Christian Grey. The book has been somewhat controversial for its explicit scenes involving bondage, discipline, sadism and masochism (BDSM). A potential movie is currently being discussed, possibly starring Channing Tatum.
The Exxxotica Expo conducted a survey on its web site and posted the following findings from its respondents:
50 percent of men and/or women have read or are reading the book(s)
83 percent of women found the idea of being dominated like Anastasia Steele, a turn-on
69 percent of men found the idea of being dominating like Christian Grey, a turn-on
84 percent of women said they are more willing to experiment in BDSM since reading the book(s)
70 percent of men said that their mates are more open in the bedroom since reading the book(s)
Sue said to also expect many of the vendors to offer items catered to fans of the book.
More proof that sex definitely does sell.