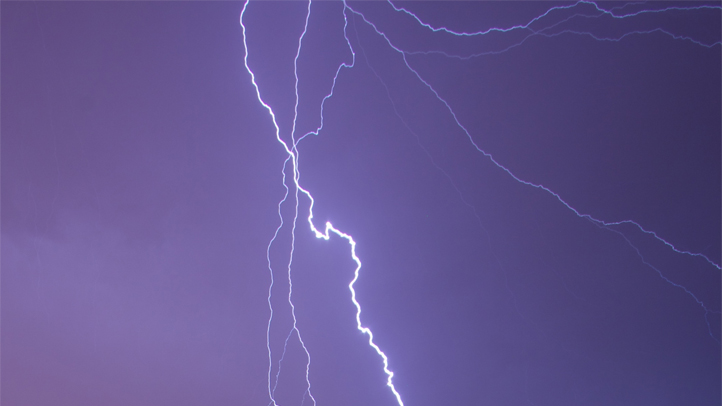 Severe thunderstorm warnings were issued Monday morning for parts of Kankakee and Will counties as strong storms continue rolling through Chicago area.

South of the city and into northwest Indiana, wind gusts reached 60 mph with very heavy rain, hail and lightning.

Thunder and rain are expected on and off during the day in Chicago, according to NBC Chicago's Ginger Zee, before dwindling later in the evening and picking up again Tuesday. As much as a half an inch of rain could fall between 8 a.m. and 1 p.m.

Between showers, mild and muggy air takes over with highs of 79.

On Tuesday, another batch of rain and thunderstorms moves in, mainly after 1 p.m. with highs reaching 93, according to the National Weather Service.

The soggy week continues Wednesday with a 50 percent chance of rain. Keep your umbrella close by, as rain stays in the forecast until Friday.