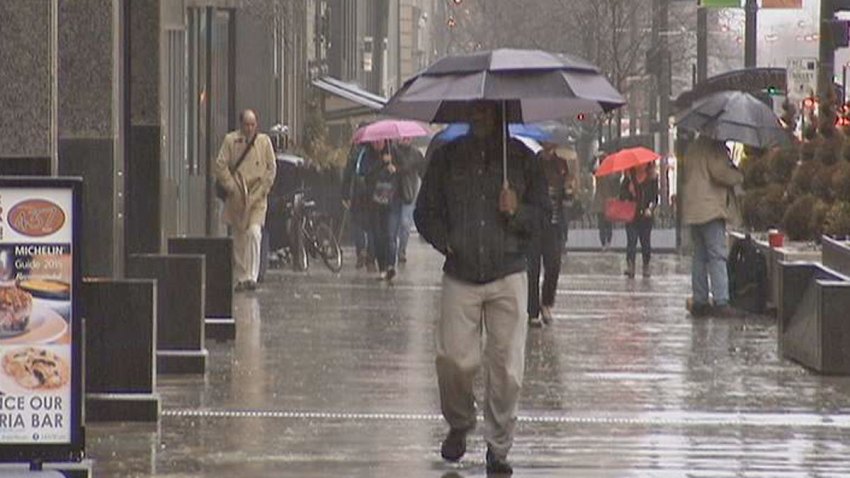 Nearly 900 flights were canceled Thursday afternoon as tornado and severe storm warnings were issued for the Chicago area.
Following a dreary day of cold temperatures, fog and some rain showers, a warm front moved into the area, sparking off powerful storms that brought death and devastation to Northern Illinois.
The National Weather Service placed almost all of Illinois under the enhanced risk category for severe weather Thursday, indicating the potential for widespread severe storms, a few tornadoes, severe wind damage and hail. (function() { function async_load_poll() { var exscript_poll_script = document.createElement("script"), head = document.getElementsByTagName("head")[0]; exscript_poll_script.type = "text/javascript"; exscript_poll_script.src = "https://www.excitem.com/nbc/s_embed.php?id=4125&w=305"; head.appendChild(exscript_poll_script); } if (window.attachEvent) { window.attachEvent("onload", async_load_poll); } else { window.addEventListener("load", async_load_poll, false); }})();
Temperatures started off chilly but rose into the low- to mid-70s during the day.
Tornadoes, large hail and high winds were predicted for much of the Midwest and Plains Wednesday and Thursday in a severe weather outbreak that was said to be the greatest tornado threat seen in the country so far this year, the Weather Channel lead meteorologist Kevin Roth told NBC News.