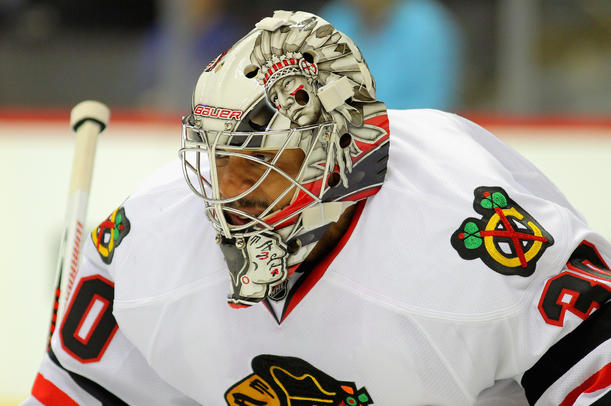 The Chicago Blackhawks took to the practice ice on Thursday morning and there were zero changes to report. Dave Bolland didn't practice at all with his teammates, and Ray Emery, on the ice before practice started, left the rink before the full team began practicing.
Bolland will sit out again in Game 2, with Brandon Bollig staying in the Hawks' lineup on the wing for the fourth line, and with Michal Handzus continuing as the second line center between Patrick Kane and Patrick Sharp. Emery will not play either, so it will once again be Henrik Karlsson backing up Corey Crawford in net.
On the Wild side of things, Minnesota is looking like they will be without forward Jason Pominville once again in Game 2, as he sat out practice this morning at Xcel Energy Center in St. Paul. In addition, goaltender Niklas Backstrom did not practice with the team, and with the call-up of Darcy Kuemper from the Houston Aeros of the AHL, it would appear that Backstrom will miss Game 2 as well.
The loss of Backstorm does not help the Wild, but Josh Harding proved that he was more than capable of backstopping his team in Game 1. The Wild played solid defense in front of him, and limited the Hawks' second chance opportunities throughout the game. Chicago fans who thought things would be easy against a guy who hadn't started in three months were in for a rude surprise in that game, but it's unlikely anyone will make that mistake again on Friday.