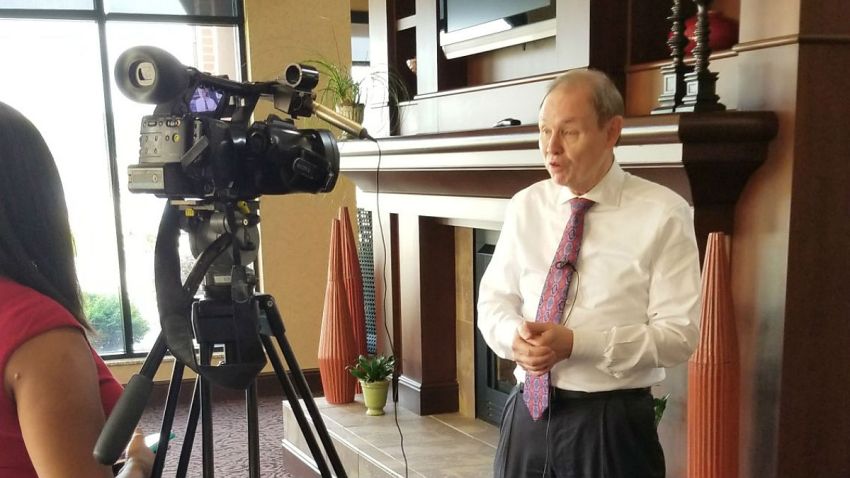 ABC News has reached a settlement with a South Dakota meat producer that filed a $1.9 billion lawsuit against the network over its reports on the company's lean, finely textured beef product that critics dubbed "pink slime," the TV network said Wednesday.
Chicago attorney Dan Webb, who represented Dakota Dunes-based Beef Products Inc. in the case, told CNNMoney it "was a long road to travel for BPI," noting the company was "extraordinarily pleased to have reached a settlement."

This may mark one of Webb's last big cases, as he is said to be nearing retirement. Webb is known for multiple high-profile cases, including leading a team of lawyers representing former Gov. George Ryan in the former governor's corruption trial.

Webb told the publication he was looking forward to "taking the case all the way to the verdict," but settlement discussions began this week.

ABC spokeswoman Julie Townsend said in a statement that the network has "reached an amicable resolution of its dispute with the makers" of the beef product. Townsend said the settlement terms are confidential.
"Although we have concluded that continued litigation of this case is not in the Company's interests, we remain committed to the vigorous pursuit of truth and the consumer's right to know about the products they purchase," Townsend said.
BPI sued the television network in 2012, saying ABC's coverage misled consumers into believing the product is unsafe and led to the closure of three plants and layoffs of roughly 700 workers.
After the reports aired, some grocery store chains said they would stop carrying ground beef that contained the product. BPI claims sales declined from about 5 million pounds per week to less than 2 million pounds per week.
The defamation trial against ABC and correspondent Jim Avila started in June. BPI didn't immediately respond to telephone messages requesting comment.
The actual damages BPI was seeking could have been as high as $1.9 billion, according to a U.S. Securities and Exchange Commission filing from Disney, which owns ABC. BPI was also seeking "treble" damages, or triple the amount, under South Dakota's Agricultural Food Products Disparagement Act and punitive damages.