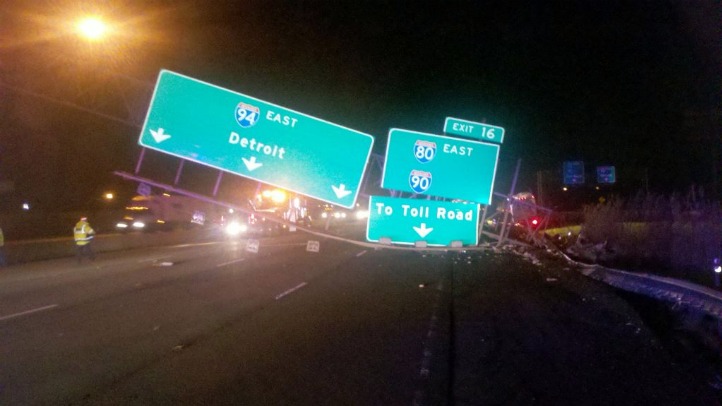 A semi-truck hit an overhead sign Wednesday morning on eastbound I-80/I-94, slowing traffic to a standstill.
All lanes were blocked after the truck struck the sign structure, completely bringing it down just east of Ripley. After 6 a.m., one eastbound land was open, forcing a half-mile delay.
After striking the signs, the semi veered off into a ditch, ripping off the vehicle's entire side panel.

No major injuries were reported.
<a href="http://

<a href="http://

News breaks at inconvenient times. Stay tuned to NBCChicago wherever you go. Download our iPhone and iPad apps, now available on the iTunes App Store. Get your iPad App. Get your iPhone app.