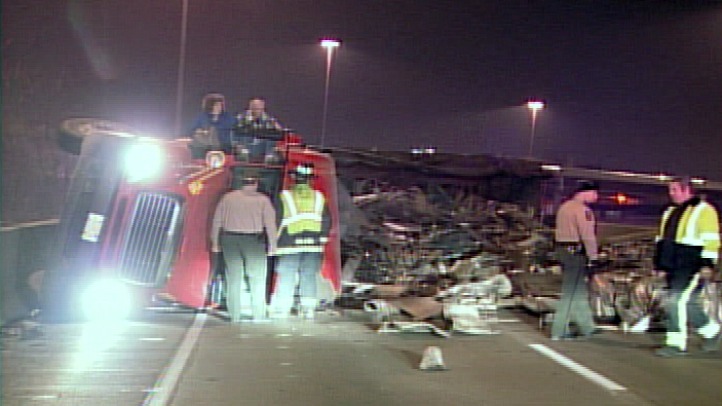 A semi tractor trailer rolled over early Thursday on the ramp from the Dan Ryan to the outbound Stevenson expressway, Illinois State police said.

The truck dumped thousands of pounds of scrap metal over the road, closing the ramp at about 3:15 a.m. Crews spread four-and-a-half tons of sand onto spilled diesel fuel and cleaned up bits of metal for more than three hours.

It's not known what caused the rollover. The semi was nearing the bottom of the ramp leading to the outbound Stevenson when it tipped, police said.

The driver and his female passenger were seen sitting on top of the truck's cab waiting for firefighters' help, but neither reportedly was seriously injured.

The rollover caused significant traffic delays ahead of the morning commute.