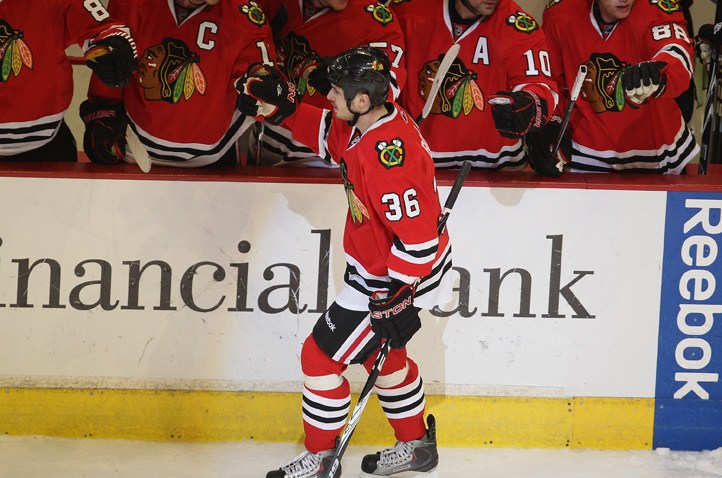 It's actually kind of surprising how flippantly Hawks fans -- and perhaps the team itself -- act when they ask Dave Bolland to perform like a superhumen.
Bolland must not only nullify the other teams' biggest threat on a nightly basis, but we also expect/demand that he contributes significantly on offense. There are only a few players throughout the rest of the league with the same expectations, and they're all considered elite players with contracts that have many, many digits and years on them. Funny that.
But we ask that of Fabulous Weapon because we know he's completely capable. Bolland has earned himself the title of one of the best checking centers around, and soon will follow the label of one of the best two-way centers. At least that's the hope. There are a couple things that Bolland must get over.
One is healthy. This will be Bolland's fifth season with the Hawks. Thing is, he's only completed one of those. In the other four he's failed to crack 62 games. He's missed time with a broken ankle, back surgery, and last year a concussion. You could conclude the dude is made up of stuff MacGyver would use to blow up a building or save a sexy lady. Quite simply, you can't pencil in Bolland to finish a year at all. He hasn't proven he can. And while the stories of him being in fantastic shape and working out all summer are great, it's not like he's missed time with strained or pulled muscles that would indicate a lack of fitness (though it could be argued the back injury is kind of that). We'll just have to wait.
Secondly, for Bolland to break out with an offensive explosion would be to ask him another thing he's never done. Bolly has never broken 47 points in a season, and we all think that should be higher. Some of that is injury, some of that is goofy linemates at times. But he's also had Martin Havlat, Marian Hossa, Kris Versteeg, and others skating with him who are all offensively gifted. His numbers in juniors suggest an offensive talent waiting to burst through Alien-style, but it's been five years in the league and we haven't seen it. He hasn't gotten regular power play time for a full season though, and that will almost certainly change this year. And if you want further encouragment, last year's .60 points-per-game is the highest of his career. And it was up from the previous two years, so hopefully that arc continues.
What the Hawks do have is such a unique tool, perhaps we take it all for granted. Few teams can boast a Bolland who can do the job on both ends of the ice, and he's not the only one on the team who can. If Bolland can finally put the offensive game together that we all hope he can, the Hawks will be as dynamic in the middle of the ice as any team in the league.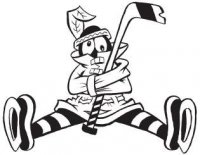 Sam Fels is the proprietor of The Committed Indian, an unofficial program for the Blackhawks. You may have seen him hocking the magazine outside the United Center at Gate 3. The program is also available for purchase online. Fels is a lifelong 'Hawks fan and he also writes for Second City Hockey .