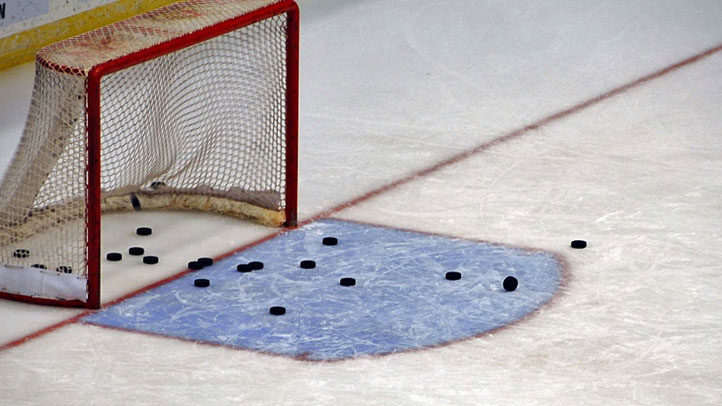 Well, we know he's got a fun name to say, as Alex Salak just kind of rolls off the tongue. It also sounds like a great way to inflict bodily harm on another.

"You go get me another beer or I swear to God I'm gonna Salak you!"

At least in my mind it does.
Salak was the throw-in, or major part (depending who you believe) of the Jack Skille for Michael Frolik deal. If he can play at all, than that trade is going to look like a Joker-planned heist, considering the added production that Frolik will likely bring over Skille.
Salak has played one year in North America, when he was part of the Florida Panthers' AHL affiliate in Rochester. His numbers there certainly make you take notice: a .910 save-percentage and a goals-against of 2.89.

And while those don't leap off the page and make your eyeballs pop, consider that Corey Crawford never managed a higher save-percentage in five years at "The A", and only limboed below that goals-against twice.

It's simply a different league down there.

However, it was last year in Sweden where Salak posted a 1.97 goals-against that probably had the Hawks ears twitching -- yes, it's a facial tick sort of day around here, with eyes popping and ears twitching. It must be the allergies.
The Panthers probably felt they could let go of Salak because they have a couple higher-rated prospects, including Jakub Markstrom, who will very likely take over the starting role in Sunrise at some point this season. But Salak comes with some glowing reports.
What do we know? Not much.

It's an awfully big jump from the Swedish League to the NHL. One thing we know European goalies struggle with when first trying these shores is the smaller ice surface. That leads them to getting caught off-guard with some shots being fired before they're expecting them. They're anticipating one more pass to cover the added-ground you find on an Olympic-sized rink. However, with Salak's one season over here, he might not have those problems.
The signing of Ray Emery gives the Hawks patience with Salak. Though he's determined to start the year here in Chicago, it would seem he would have to significantly outplay Emery in camp to do that. Added to that the Hawks are kind of empty on goalies in the system after the big club, and they may want to give the kids in the Rock an early boost by backstopping them with a plus goalie for the AHL.
But most seem to agree that Salak will eventually be good enough to at least back up Crawford down the road, if not in October. But with the signing of Emery, he's going to have to earn it.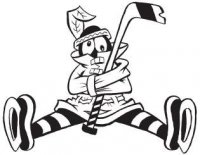 Sam Fels is the proprietor of The Committed Indian, an unofficial program for the Blackhawks. You may have seen him hocking the magazine outside the United Center at Gate 3. The program is also available for purchase online. Fels is a lifelong 'Hawks fan and he also writes for Second City Hockey .