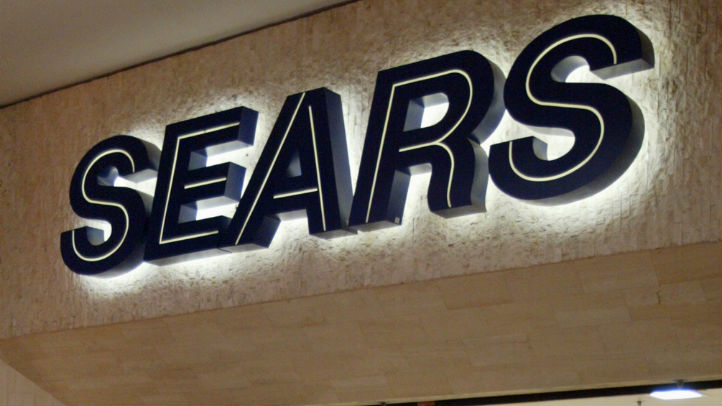 Sears Holdings Corp. announced late Monday that CEO Louis J. D'Ambrosio is stepping next month due to health issues involving his family.

The company, which operates Sears and Kmart stores, said D'Ambrosio will be replaced by company chairman and its largest shareholder, Edward Lampert. D'Ambrosio will remain on the board until the company's annual meeting in May.

The nature of the health issues affecting D'Ambrosio's family was not disclosed.

In a statement, Lampert said D'Ambrosio led Sears Holdings during a time of rapid industry change to become a more customer-focused company. Changes implemented under D'Ambrosio include giving sales staff almost 15,000 iPads and iPod Touch devices so they can research products and help customers check out wherever they are in a store. It's also improving displays and adding more high-tech washing machines and other appliances.

"The board greatly appreciates Lou's strong leadership in accelerating the transformation of Sears Holdings, and we understand and respect his personal decision to step down," Lampert said.

D'Ambrosio became Sears Holdings CEO in February 2011. He was previously president and chief executive officer of Avaya Inc., a communications company. Before joining Avaya, D'Ambrosio spent 16 years at IBM Corp.

Sears Holdings has been plagued by a yearslong decline in sales at its Sears and Kmart stores.

Last year it announced it is moving forward with plans to spin off its Hometown and Outlet stores as well as some hardware stores into a separate publicly traded company. The move is part of its effort to restore profitability by aggressively cutting costs, reducing inventory, selling off some assets and spinning off others.

But its sales are still declining. It said Monday that in the nine-week period ending Dec. 29, sales at its stores open at least a year fell 1.8 percent, largely due to sales declines in consumer electronics at both Sears and Kmart. The period included the crucial holiday season — when retailers can make up to 40 percent of annual revenue.

Sales at stores open at least a year is a key metric for retailers because it excludes revenue at stores that recently opened or closed.

Sears also gave an update on its fiscal fourth-quarter earnings. It said it expected to report a loss between $2.64 and $3.40 per share for the quarter ending Feb. 2. Excluding one-time items, it forecasts a profit of between $1.25 and $2 per share.

Sears operates more than 2,600 stores in the U.S. and Canada.

Shares in the Hoffman Estates, Ill.-based company rose nearly 2 percent in trading Monday before D'Ambrosio's departure was announced. In the past 12 months, they have risen almost 58 percent.
Copyright AP - Associated Press