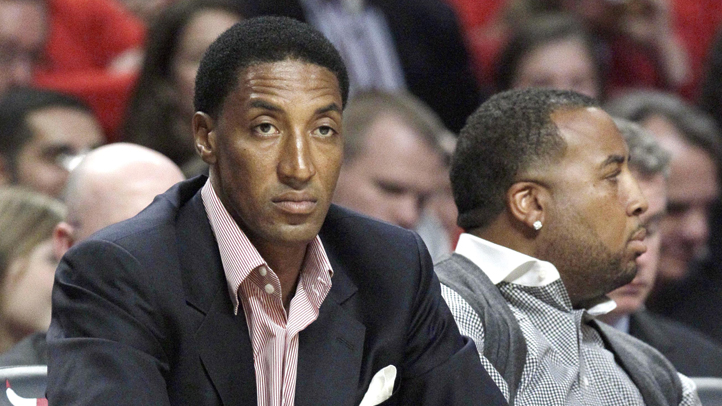 Election Day is always a tense time for everyone. No one is quite sure how things will turn out and people always seem to hope for the best, but expect the worst.
But imagine if you're an incumbent president seeking a second term for the highest office in the land. That would mean you don't have the concerns of any ordinary citizen, which makes your stress level the highest the land.
So if you're in that situation, how do you unwind and try and block all that out? Well, if you're Barack Obama, you play basketball and you invite one of the greatest players in Chicago Bulls history to play in your traditional Election Day basketball game.
Scottie Pippen – along with former Bulls players Randy Brown and Jeff Sanders – got a chance to play with the POTUS on Tuesday, not far from the United Center at ATTACK Athletics. It was the first time that Pippen got a chance to meet the president and the two played on the same team, according to Bulls.com.
Afterwards, Scottie had some pretty good things to say about Obama's game.
"He's not an overly aggressive player, but he takes what the defense gives him," Pippen said. "He's got a smooth game. He probably used to be a little more aggressive, but obviously he doesn't want to get hurt."
And nobody wants to be the one to say they hurt the president, either.
Two years ago, Obama took 12 stitches to the lip while playing basketball. But according to Pippen, people were careful to make sure he escaped the game unharmed this time around.
"I thought the lanes opened up when Michael Jordan used to drive," Pippen said with a laugh. "I used to be like, 'Wow.' But then I saw the president drive, I thought they were bringing the whole motorcade through the lane it was so wide."
Scottie Pippen joins Derrick Rose and Joakim Noah as Bulls player afforded the opportunity to play basketball with Obama.