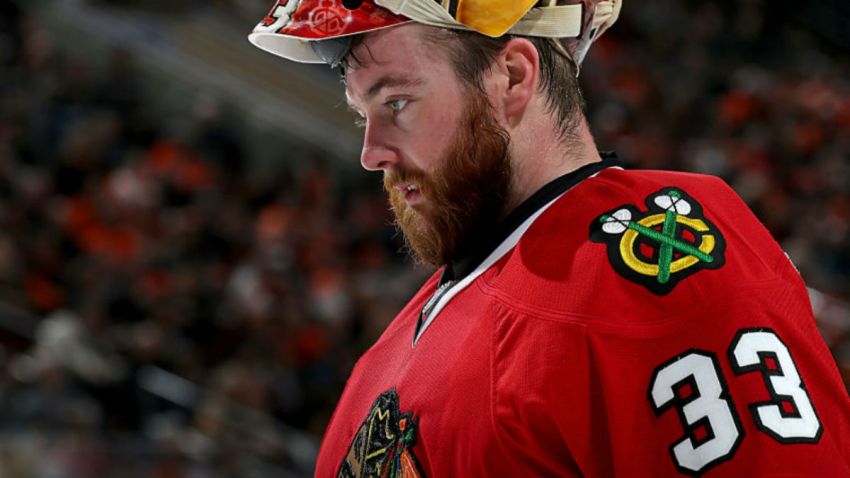 The Chicago Cubs won't be able to take the field as World Series champions until April against the St. Louis Cardinals, but that isn't stopping one member of the Chicago Blackhawks from rubbing the title in the nose of fans in the Gateway City.
That player is Blackhawks goaltender Scott Darling, and his mask for this season's Winter Classic, to be played at Busch Stadium on Jan. 2, is an homage to the title-winning Cubs.
The mask, which was revealed by Barstool Sports' Pardon My Take podcast on Friday, features a baseball-stitch design and Cubs first baseman Anthony Rizzo, as well as the iconic marquee from Wrigley Field:
The Cubs won their first World Series championship in 108 years when they took down the Cleveland Indians earlier this year, and Darling's mask should play well with Blackhawks fans as the team prepares to play in the home stadium of the Cardinals.